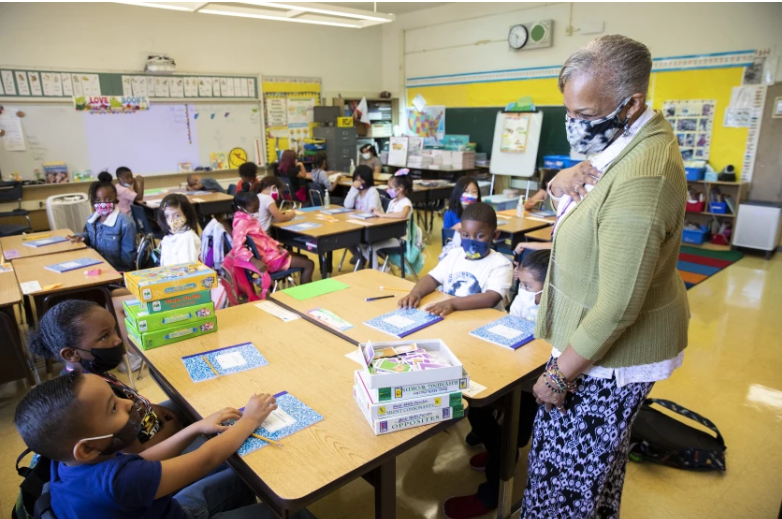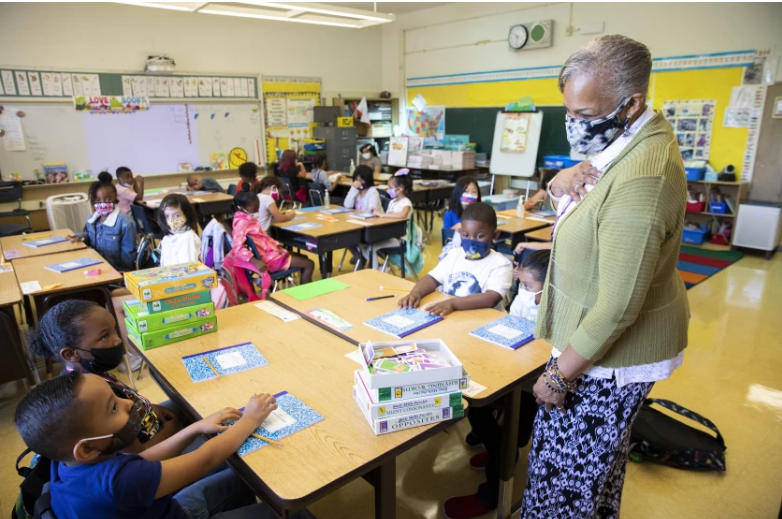 Editor's note: This article appeared Tuesday on the 74million.org.
From their dislike of local teachers' unions to a lack of confidence in school administrators, California voters are more disillusioned with the state of education than voters nationally, a new poll has found.
Commissioned by the reform-oriented nonprofit, Murmuration, likely California voters who were also parents were much less satisfied with the performance of traditional neighborhood public schools during the pandemic than in every other state polled, including Colorado, Georgia, Indiana, Louisiana, Missouri, Texas, New Jersey, Tennessee, and the District of Columbia.
"Many places in California struggled to get remote learning set up and make it effective. There were also fights with the unions when it came to school reopenings," said Brian Reich, vice president of communications at Murmuration. "I think that over the course of the pandemic, issues just continued to compound themselves."
In California, controversy over remote learning and how school reopenings were handled were particularly extreme, Reich said. In San Francisco for example, three school board members were recalled for the first time since 1983 because parents felt the board was prioritizing progressive politics over school reopenings, said Reich.
"Ultimately I think what really frustrated parents was expectations being set and not met and the lack of transparency with decision making," said Reich. "It felt very much to a lot of parents in California that they were not being listened to by school officials during the pandemic."
To continue reading, click here.