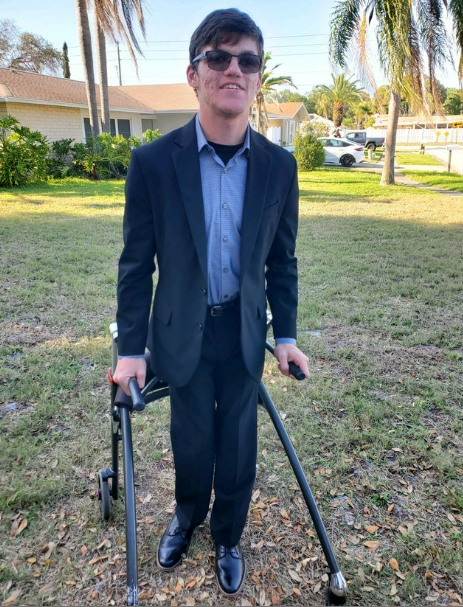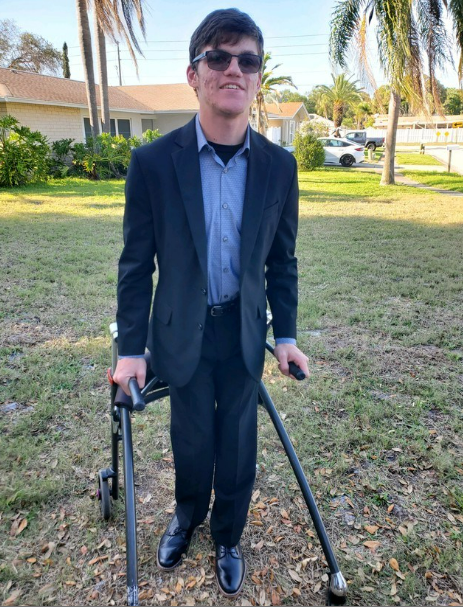 Editor's note: This student profile first appeared on Step Up For Students' Marketing blog.
Dylan Quessenberry was 15 when he walked up a flight of stairs for the first time.
It was 20 steps, linking two floors at his school. But for Dylan, who has cerebral palsy, that staircase was more than just a route to the cafeteria at Learning Independence For Tomorrow (LiFT) Academy, a private K-12 school that serves neurodiverse students.
Those 20 steps were part of his journey to what he called "independence," something he sought when he joined the school in the fifth grade on a Family Empowerment Scholarship for Students with Unique Abilities (formerly the Gardiner Scholarship).
"It was a defining moment in his life," LiFT Principal Holly Andrade said. "A massive milestone."
Dylan, now 18 and a senior at LiFT, recently recalled that day as if he were still standing at the summit, sweaty and spent and filled with a sense of accomplishment that few can understand.
Like a marathoner on race day, Dylan woke that morning knowing the years of work he put in with his physical therapist, Valerie, were about to pay off.
"Those stairs," he thought, "are mine!"
And they were, one arduous step at a time. Leaving his walker at the bottom and cheered on by students who were involved in afterschool programs, the school staff still on campus and Valerie, Dylan made the ascent. He pumped his fists in the air when he finished.
It took nearly half an hour.
"It was amazing," he said. "I was like, glorified."
To continue reading, click here.