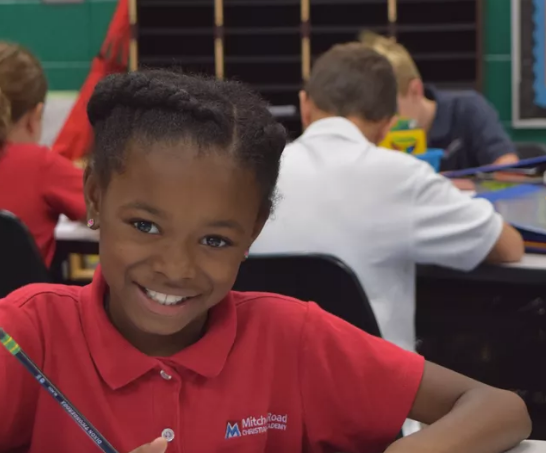 After two decades of defeat, South Carolina education choice advocates claimed victory late Tuesday after the state House of Representatives passed its version of a bill that would give choice to low-income students, students with special needs, and military families.
"This vote marks a major milestone on a 20-year journey to give South Carolina children the same hope and opportunity their peers in states like Florida have had for decades," said Ellen Weaver, president and CEO of the Palmetto Promise Institute, a conservative think tank that has advocated for education choice.
Weaver is also one of six candidates seeking the Republican nomination for the state's superintendent of education.
The Senate version of the bill, SB935, approved March 30 on a 25-15 vote, would give qualifying kindergarten through eighth grade students $5,000 a year to spend on private school tuition, fees, books and other expenses that differ from the House bill. Recipients who opt to attend another public school outside their attendance zones could use scholarships for transportation.
The House bill makes the program a three-year pilot. Initial funding, which is expected to cost up to $75 million over three years, would come from the state's reserve contingency fund.
House members voted 66-38 to approve the amended bill.
Under the House version, students who qualify for Medicaid or the federal Children's Health Insurance Program would be eligible for scholarships, as well siblings who meet the other qualifications. Except for students entering kindergarten or first grade, participants must have attended a public school at least one year within the past three years to be eligible.
The bill allows up to 500 children of active-duty military parents to participate as well as up to 500 students enrolled in the state's early reading development and education program for 4-year-olds deemed at risk for not being ready for kindergarten.
The program would be capped at 5,000 students. If more than 5,000 students apply, awards will be determined by lottery.
The House vote drew strong opposition from Democrats, who filed 20 amendments, all of which failed.
"I think it's a slippery slope," said state Rep. Russell L. Ott, D-St. Matthews, who said he feared a choice program would result in "the demise of public education" in South Carolina. "I don't know how we put this genie back in the bottle and that's what's scares me."
He and other opponents said the state should instead increase funding to public schools by raising the per-pupil allocation.
State Rep. Shannon Erickson, R-Beaufort, who introduced the amended bill on the floor Tuesday night, said it is a response to parents' demand for choice, which grew stronger during the pandemic shutdowns.
"While virtual school would have worked for some, we heard loud and clear that parents want options," she said. "This is a data-driven choice pilot program for three years. Parents have asked for options, and I think they deserve for us to let them see if it works."
Erickson pointed out that the program also opens up choice within public schools, which do not have open enrollment, and would let parents who commute for work across county lines enroll their children in public schools close to their jobs if they prefer to stay in the public system.
"We're trying to bring people education opportunities they may not have known they had because they are tied, almost super-glued, to a ZIP code," she said.
A conference committee will iron out differences in the two bills and bring the reconciled version back for final approval before it is sent to Gov. Henry McMaster. A supporter of education choice, McMaster is expected to sign the legislation, which would take effect during the 2022-23 school year.
In a statement released after the vote, Weaver of the Palmetto Promise Institute said studies of school choice programs indicate the programs have been proven to improve education across the board.
"The real-world research is clear: Choice creates an environment that promotes new professional opportunities for teachers and elevates the education of all children, wherever they learn," she said. "Today, we are one step closer to empowering Palmetto State parents with the education freedom they need to make the best decision for their child."