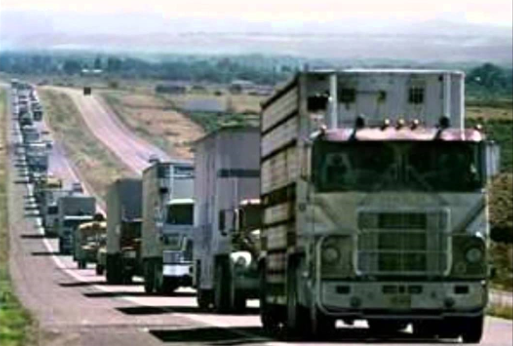 'Cause we got a great big convoy
Rockin' through the night
Yeah, we got a great big convoy
Ain't she a beautiful sight?
Come on and join our convoy
Isn't nothin' gonna get in our way
We gonna roll this truckin' convoy
'Cross the USA
Convoy!
I've previously described how a combination of outrageous fortune and inspired policy led to Arizona's unexpected status as the top state for K-12 academic growth.
The Readers Digest version: Great Recession property price drops allowed high-demand charters to grow, which along with private choice programs, created strong incentives for district participation in open enrollment, which is nearly universal in the Grand Canyon state.
Getting the open enrollment dominoes to fall seems key, as open enrollment students outnumber charter school students. Choice programs don't exist in hermetically sealed silos; rather, they interact with each other out on the road.
And when they all are heading in the same direction, they tend to ignore things arbitrary and unproductive things, like, for instance, arbitrary and inappropriately mandated 55-mile-an-hour speed limits.
Wisconsin lawmakers passed the nation's first voucher program in 1990 – the Milwaukee Parental Choice Program. Subsequently, Wisconsin lawmakers created voucher programs for Racine and a statewide voucher program for students with disabilities. Finally, a statewide means tested voucher program passed in 2013.
In combination, the voucher programs educated 48,919 students in the 2021-22 school year. Wisconsin also has an underrated charter sector educating 49,678 students.
These sectors are important in their own right. But have Wisconsin school districts joined the school choice convoy?
That's a big 10-4 good buddy, and they are about to put the hammer down!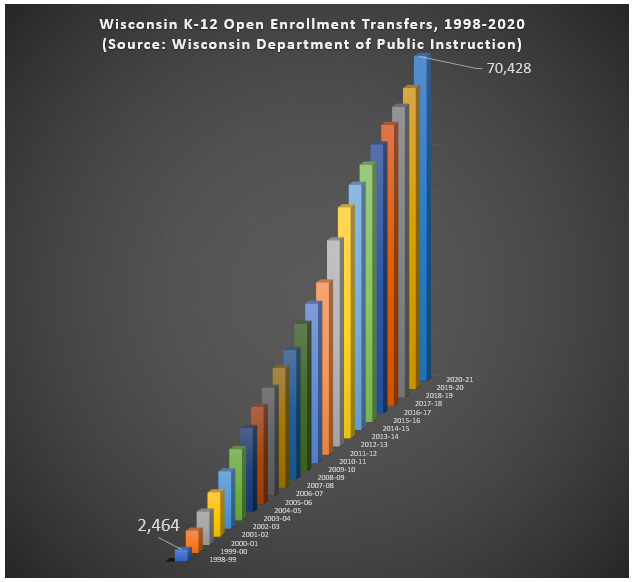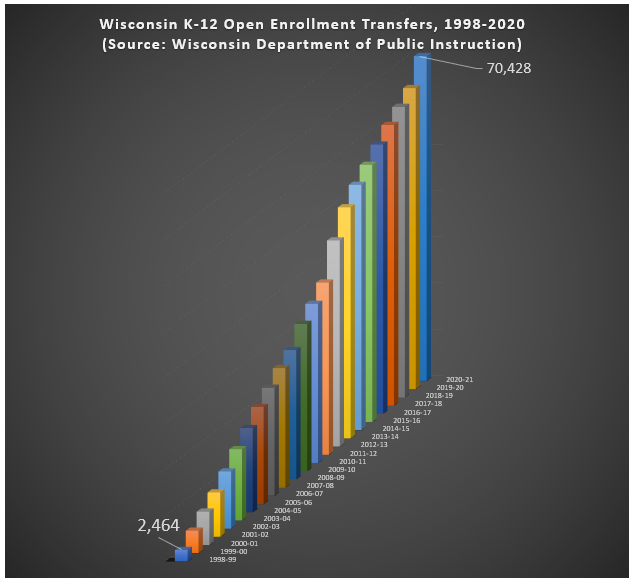 Wisconsin's voucher, charter and open enrollment programs al are loaded up and trucking, but there is more to be done.
Any Wisconsin family can use the open enrollment process or attend a charter school. Wisconsin's largest voucher programs, however, don't allow students to participate if their parents paid too many taxes. Hard to see how that makes any sense.
All these schools also have the same academic standards and give the same test. Wisconsin's K-12 system would be more pluralistic and diverse if both public and private schools accepting choice students could select tests from a menu of linked exams.
Some won't be happy, but mercy sakes alive, Wisconsin just might have itself a school choice convoy!