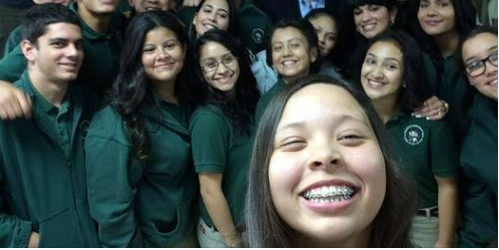 For Leidiana Candelario, moving from the Dominican Republic to Miami at age 8 was a major lifestyle transition.
It didn't go very well at first — until an education choice scholarship changed everything.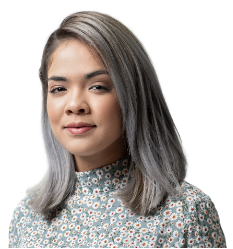 Leidiana was miserable in her assigned elementary school, describing herself as an "outcast." Her unfamiliarity with English made her a target of bullying.
"Every weekday I anxiously waited to go home from school, as home became my shelter," she says.
Home for the family of five was a small room behind her father's shop. Those cramped quarters were preferable to the misery she was enduring in school. But her future was grim.
"I was unable to see a light at the end of the tunnel," she says.
A ray of hope appeared in the form of the Florida Tax Credit Scholarship for low-income students, administered by Step Up For Students. After her parents applied and were awarded the scholarship, they now had options:  They could afford to send Leidiana and her two sisters to the school they chose because it was the best fit for their needs – La Progresiva Presbyterian School.
"The moment my father, with excitement in his eyes, told me 'Mi hija, nos dieron la beca!' ("My daughter, they gave us the scholarship!"), I knew the best of changes would come," Leidiana said.
At La Progresiva, Leidiana blossomed. No longer an outcast, she was warmly received, and thrived. The school's principal, Melissa Rego, is a former public school teacher who also is the daughter of Cuban exiles. The student body includes many descendants of Cubans, Nicaraguans, Salvadorans, and Dominicans. More than two-thirds don't have parents who attended college.
To continue reading, click here.