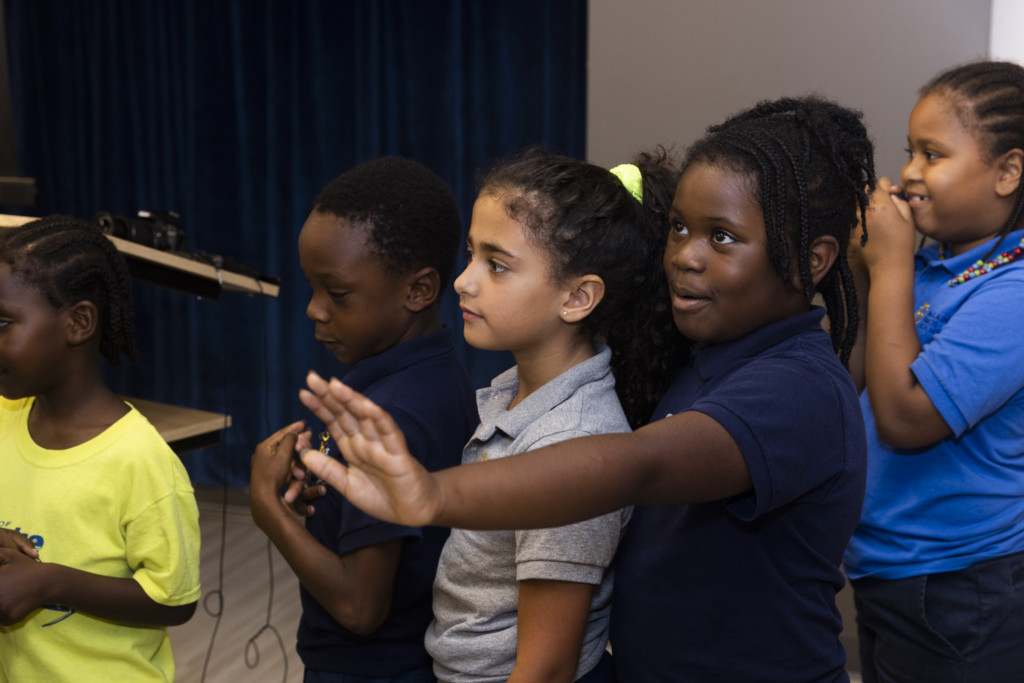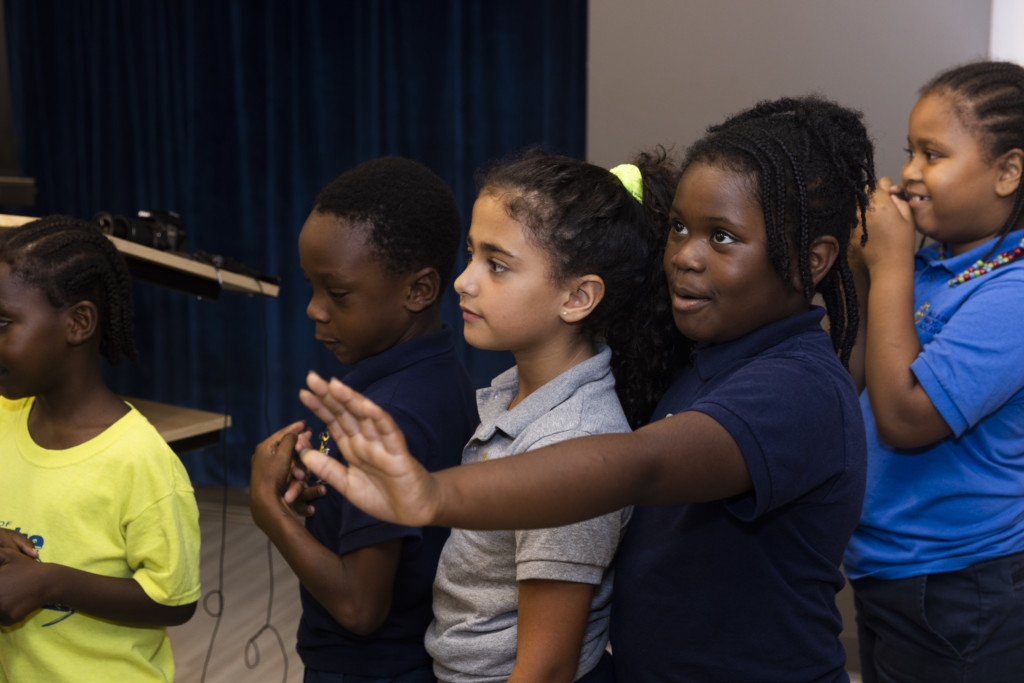 Heather Siskind admits to being a frequent crier.
"I cried at graduation," the chief executive officer of the Jack & Jill Center said recently, recalling how one look at the fifth graders who were heading to middle school next year moved her to tears as she spoke during the ceremony. "Many of them have been here since they were six weeks old."
Siskind has had many reasons to get misty eyed since taking the helm of the center, which provides a variety of services to low-income families in the Fort Lauderdale area. Those include the Madelaine Halmos Academy, which opened a new $9.2 million campus funded mainly from private donations last year.
The extra space enabled the school to expand its services all the way through elementary school. Tuition is paid through state education scholarships managed by Step Up For Students, which hosts this blog.
But this year, a donation from philanthropist Steve Halmos, whose wife inspired the academy's name, gave Siskind another reason to reach for the tissues.
An unprecedented partnership between the Halmos family and the Florida Prepaid College Foundation will make every student at Madelaine Halmos Academy eligible to receive a college scholarship. The Opportunity Scholarship Fund, an investment of more than $700,000, will provide all 87 academy students and all future fifth graders with a two-year Florida College Plan Scholarship.
"These scholarships are establishing a true legacy of opportunity for Halmos Academy students and their families, by opening the door to college and giving each student recipient a reason to continue working toward academic success," said Florida Prepaid College Foundation director Cynthia O'Connell. "We are so grateful to partner with the Halmos family in this generous endeavor."
Halmos called Florida Prepaid "the perfect partner" to work with in implementing the program.
"We hope that the mere existence of these scholarships will act as a powerful incentive for the kids and their families to remain in school, to further their education, and to use it as a steppingstone to living the American Dream the way we have," he said in a news release.
Siskind said that Halmos, whose family has been supporting the center for 11 years, approached the Jack & Jill Center about two years ago about establishing the scholarship plan.
"He said, 'This has been a dream of mine for a long time,'" Siskind said.
After doing some research, organizers connected with the Florida Prepaid Foundation, which is matching the endowment established by the Halmos family. The program will provide scholarships in perpetuity matched by the Florida Prepaid College Foundation, is providing the scholarship funding in perpetuity for Halmos Academy students.
The scholarships can be used at any Florida college or university and are waiting for the students when they graduate high school.
Siskind said the scholarship program will become a big part of the Jack & Jill Center's wraparound care for families. The center, which is celebrating its 80th anniversary this year, started in 1942 as a Junior League program to provide day care to children of women who were called to work at factories during World War II.
It evolved over the years and added a host of family services, including parenting classes, a food and clothing pantry as well as an elementary school.
Siskind said the recipient families sign agreements that the students will maintain their grades and avoid drugs and criminal behavior.
Once students graduate from the Halmos Academy and enter middle school, they will receive services from Take Stock in Children, a Florida nonprofit established to help low-income students in grades six through 12 succeed in secondary school and in college. It combines volunteer mentoring with college preparation and coaching with a Florida Prepaid STARS scholarship.
The scholarships are funded annually by the Florida Legislature and matched dollar-for-dollar by private donations. Siskind said the Halmos scholarships can serve as a supplement to the STARS scholarship to help students earn four-year degrees if they choose.
It can also help students who receive associate degrees in high school dual enrollment programs to earn a bachelor's degree.
"We are proud to be able to provide this opportunity to our scholars at the Madelaine Halmos Academy," Siskind said. "It's a beautiful gift and something the Halmos family wants to give the students because they want them to be successful."
Siskind called the partnership "an incredible support that will impact generations to come."