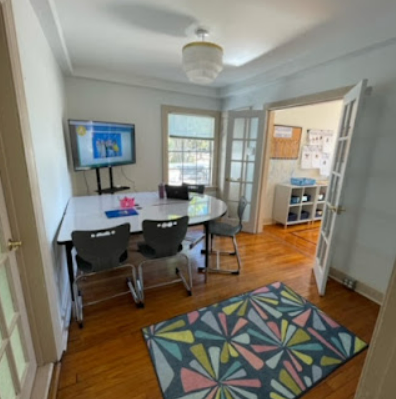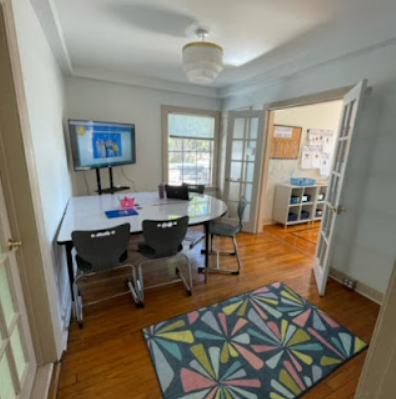 As the COVID-19 pandemic moved into its second year, school got more stressful for Monique Levy's kids.
Six-year-old Sima could barely remember a time when COVID-19 wasn't a threat. School safety measures made the girl who loves Sonic the Hedgehog and riding her bike fearful.
"She was quickly losing her love for school," Levy said, noting that pre-COVID, when Sima was in kindergarten, she would wake on Saturday mornings wanting to join her classmates.
Meanwhile, 9-year-old Emet was anxious too, mostly in the evenings due to a heavy homework load that left him little free time to pursue passions like astronomy and marine life. The private school Sima and Emet attended was nurturing and supportive, but three years of operating in pandemic mode made Levy question whether her children were in the right place.
"It did not feel right to us," Levy said. "There had to be another way."
One day, she happened to drive past a "charming little house" with a sign out front that said Apollo Academy. She and her husband immediately arranged a visit to the Tampa school.
"We toured this unique building filled with modern studios for STEM, arts, reading, math, and even a library that just invited you to sit down and read, which Emet did almost immediately," she said. "After we finished the tour, it was clear this was the place our children needed to be."
The Levy kids are now among 20 learners from 12 families who will begin what Apollo calls a "hero's journey" when the new private school opens Aug. 10. The school is accepting the state's Family Empowerment Scholarship for Educational Options administered by Step Up For Students, which hosts this blog.
The private school is an affiliate of Acton Academy, a worldwide network of 270 microschools that promotes education as an adventure in autonomy. Founded by billionaire entrepreneur Jeff Sandefer and his wife, educator Lauren Sandefer, Acton combines Montessori's self-directed learning with the Socratic method of responding to questions with questions to inspire independent problem solving.
Acton does not have tests or homework. Students show skill mastery by building portfolios of their work. Failing is seen as a beneficial experience, an opportunity for students to learn at their own pace.
"We've seen overwhelming community support," said Beth Ann Valavanis, who founded the school after being inspired by Laura Sandefer's book, "Courage to Grow." At the time, Valavanis was looking for the best learning options for her daughter, Emilia.
"So many people are rooting for us in a really fun way," she says of Apollo. "We're so excited with the growth of Tampa and all the families moving here, and we are excited they'll have an option that's different from traditional school."
Valavanis is putting the finishing touches on her renovations, which include a new roof and interior improvements. She also has hired four "extremely dynamic" guides to support students with their learning.
Those guides include Florie Reber, an artist with 30 years of experience in non-traditional settings and the owner of Yellow Bird Art Studio; Kathleen Amirault, an environmental educator and naturalist; Tiarah Bentley, an educator with a background in Montessori learning; and Levy, who holds a master's degree in special education and elementary education.
Valavanis said the first five weeks will be spent focusing on "Building Our Time" to allow students to get to know each other and learn about their new environment. That could mean unlearning some practices of traditional school.
"You can eat when you're hungry and go the bathroom when your body tells you to," she said.
The school also will pose a question of the year. For this inaugural year, the question will be: What is the purpose of school?
"We're all going to transform ourselves in a new way, together," Valavanis said.
Sima and Emet are excited to be embarking on a new adventure, Levy said, especially one that does not include traditional tests or homework. As a parent, she's thrilled that children who attend Acton Academy schools usually advance two to three grade levels in a year, a fact that inspires confidence in the non-traditional model.
"I am very confident that both my children will find their place at Apollo," Levy said. "I'm so excited to watch them find the courage to grow."