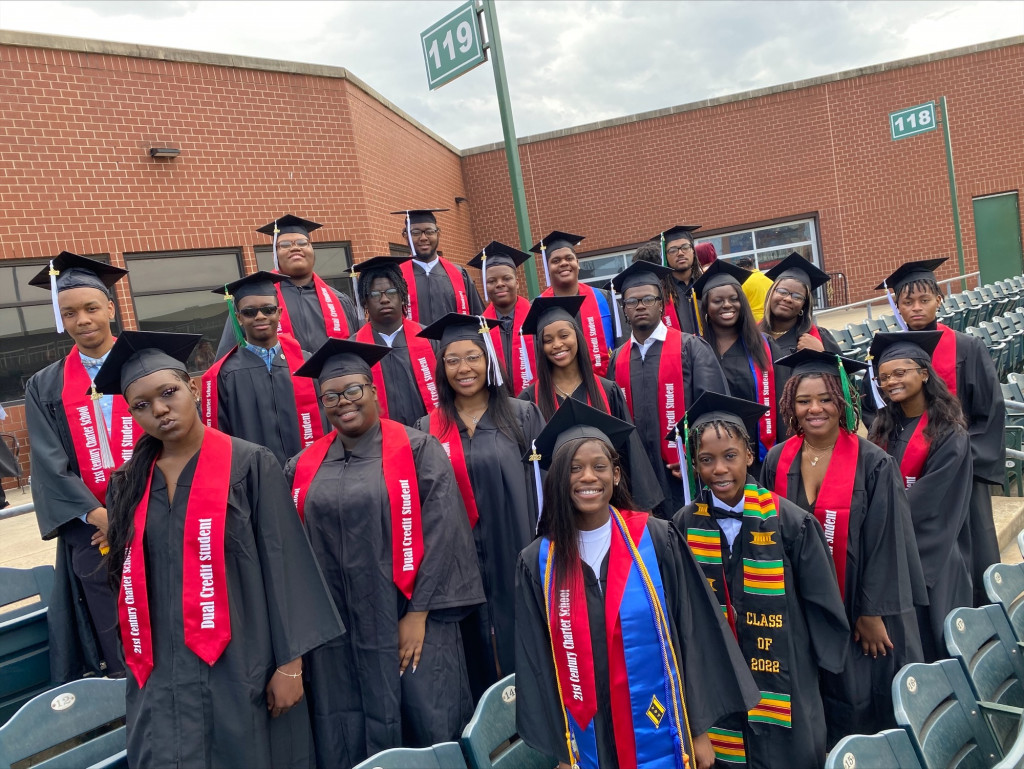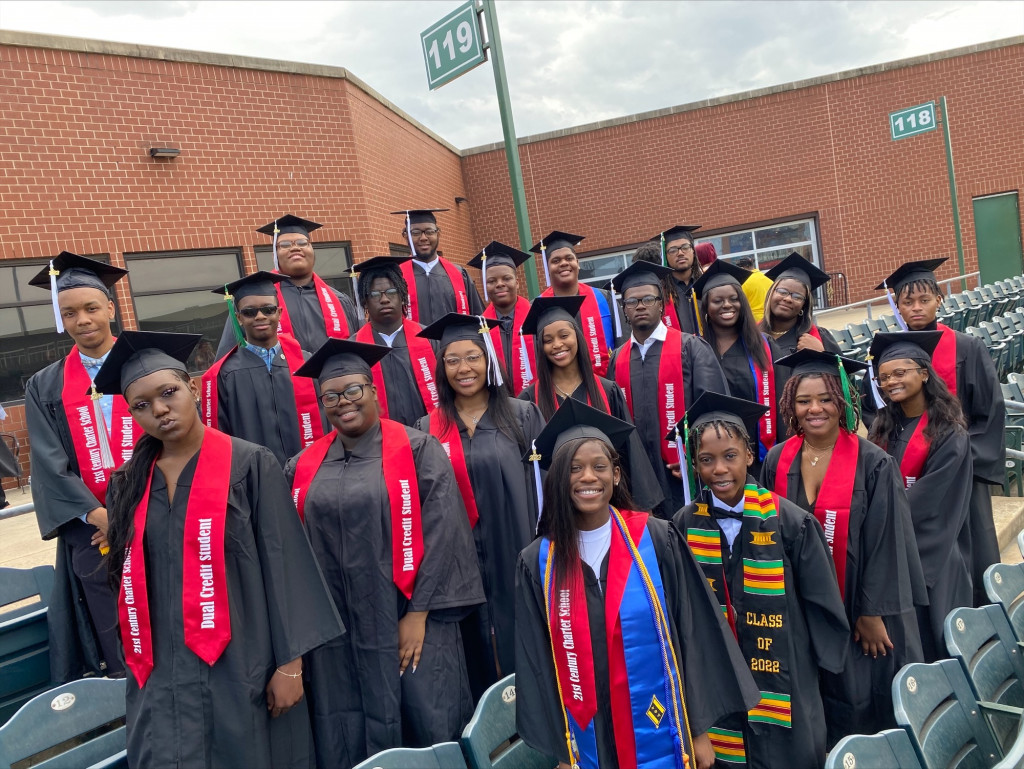 Kevin Teasley loves success stories.
That's because he has plenty of them to tell.
There's the student who was on the verge of dropping out of school, only to graduate from high school with a college degree. Then there's the academically gifted student who started taking college courses at age 13 and earned his bachelor's degree before he got his high school diploma.
"We have a very different approach to empowering families with choices," said Teasley, founder of the Indianapolis-based Greater Education Opportunities Foundation, also known as the GEO Foundation, which operates a mix of charter and private schools in Indiana and Louisiana. "Even within our schools we have a very different approach. We don't believe the money that comes from the state belongs to us. We believe the money belongs to the students."
Teasley started the nonprofit organization in 1998 to support all quality means of educating children, including public, private, charter and religious schools as well as homeschooling. The foundation also works to develop a community understanding of school choice to align with its belief that providing families with a menu of educational options will strengthen all schools.
Teasley has even more stories these days, thanks to an $8.3 million grant that the Greater Education Opportunities Foundation received from the Indiana Department of Education in 2021.  GEO used the grant to extend its college immersion program to six Indiana schools and a public school district.
"When you apply for these grants, you ask for the moon, not expecting to get the moon," he said. "We got the moon."
The program allows high school students to take college courses. However, a partnership with the colleges lets the students travel to the local campuses, unlike most dual enrollment programs where students take the classes at their high schools from their own teachers who have been specially trained.
"There's nothing wrong with that," he said,  "but we don't think that is as powerful an experience as putting students on a college campus, so they get that whole climate, that culture and experience from a real college professor, from students sitting next to them who aren't their high school buddies, but other college students, and they could be adults. So, our students get the whole experience while they are at our schools."
GEO had been offering the program to students enrolled at its own schools for about a dozen years. Teasley says it has helped turn many would-be dropouts into first-generation college graduates.
He said many students at GEO schools, which cater to families who are low-income and minorities, didn't consider higher education because they have no college role models in their families. At GEO's school in Gary, Indiana, a community with 50% high school dropout rates, GEO first tried the traditional college prep approach when it opened the school in 2005. They talked up the advantages of college degrees, including higher-paying careers. They arranged for campus tours.
All of that failed.
"It was going right over the heads of kids," Teasley said. What the students told him was that they valued school mainly for its social scene.
"They said, 'I'm not really going to high school to go to college. I'm in high school because this is where my friends are. This is where I get to play football. This is where I get to play basketball.'"
Teasley decided he had to change that mindset.
"These kids are smart, but they're not thinking beyond high school, and what incentive do they have to do well on those state tests or on SAT and ACT tests because they're not going to college, so why would they do their best on them?"
One 16-year-old student had planned on dropping out. Most of his adult relatives had dropped out, and he didn't consider himself college material. Teasley challenged him to take the entrance exam at Ivy Tech Community College. If he passed, the school would pay for him to take classes on campus.
When the test results came back, the teen's eyes lit up as he saw his passing score. Teasley said he was now a college student and would be taking classes at Ivy Tech for free.
"I'll start paying for you to go to college," Teasley recalled. "We're going to do that while you are at my high school."
The student, who originally had planned to drop out of high school, not only earned his diploma but also an associate degree, an achievement that still makes Teasley swell with pride.
So, when it came time to apply for the competitive acceleration grant, GEO's application stood apart from the pack.
The department planned to award the grant as part of its initiative to accelerate learning, which for most schools meant remediation for pandemic learning loss. However, Teasley is quick to point out that not everyone fell behind in 2020.
"Many of our students in Gary, Indiana, Baton Rouge and Indianapolis chose to use that time to accelerate, and by that, I mean that that we empowered them to enroll in college courses," he said. "We had students earn their associate degrees during COVID. They didn't lose ground; they accelerated."
Teasley said those students' experiences inspired his foundation to apply for the grant to help more students across the Hoosier State attend college while in high school.
The GEO Foundation is partnering with six schools and the Vigo County School Corp. in Terre Haute, Indiana. The grant is being used to pay college tuition, tutors and other staff to support the participating students, as well as transportation, which Teasley admits is one of the most challenging areas to administer.
"We're like air traffic controllers," he joked.
The programs have paid off, with Teasley estimating that more than 1,000 students have benefited from the grant. Those results align well with GEO's mission of helping students improve their lives by removing barriers to better education.
For families of modest means, the biggest barrier to college is cost.
"We're paying full freight for students to get college courses," Teasley said. "If it's $1,000 per class, that's what we pay. We do that because we think it's a valuable experience for kids. It gives students a reason to stay in high school because they begin to believe they are college capable."