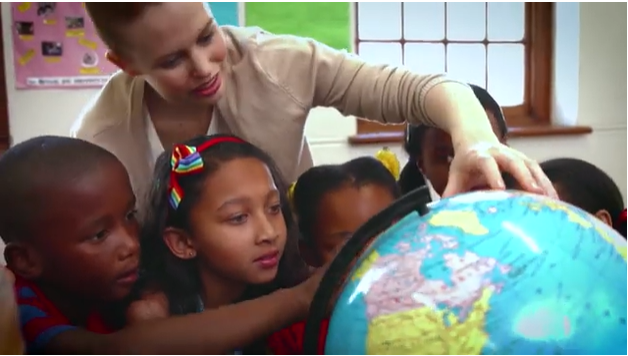 Editor's note: This commentary from Garion Frankel, a graduate student at Texas A&M University's Bush School of Government and Public Service and a reimaginED guest blogger, and Cooper Conway, a national voices fellow at 50CAN, appeared last week on washingtonexaminer.com.
The government's corner on the education market is a common enemy among liberty lovers.
Throughout the country, government-funded public school systems are outdated and broken. They push values and ideologies that make parents uncomfortable, they systematically waste taxpayer dollars, and, worst of all, they fail to equip future generations with the tools they need to succeed in the wider world.
Even basic literacy has been declining for decades, and children who are behind in reading by third grade may never catch up .
For these reasons, it's easy to see why free marketeers such as Clemson professor C. Bradley Thompson , libertarian activist Jacob Hornberger , and Fox News's Kennedy Montgomery have publicly embraced the idea that public schools should simply be abolished all at once.
But the chances of that happening are slim to none. Every state has a compulsory schooling statute , and eliminating these statutes would be arduous, especially when most parents are satisfied with their children's education. Believe it or not, parental satisfaction in public schools has remained above 67% over the past two decades, and public school is still the first choice for 41% of parents today.
In short, it isn't politically viable to pursue an agenda of abolishing public education in our current moment (and it may never be so). If free marketeers wish to make a real impact on education in America, they'd do better to embrace educational freedom of all kinds.
Advocating incremental change to improve our K-12 education system by empowering parents with educational choices is a much more popular and effective strategy for freeing students from the failing government schooling apparatus. For example, education savings accounts, which let families use their child's education funds on private education expenses, including tutoring, special needs therapies, and private school tuition, poll at about 75% favorability among parents of various backgrounds.
To continue reading, click here.