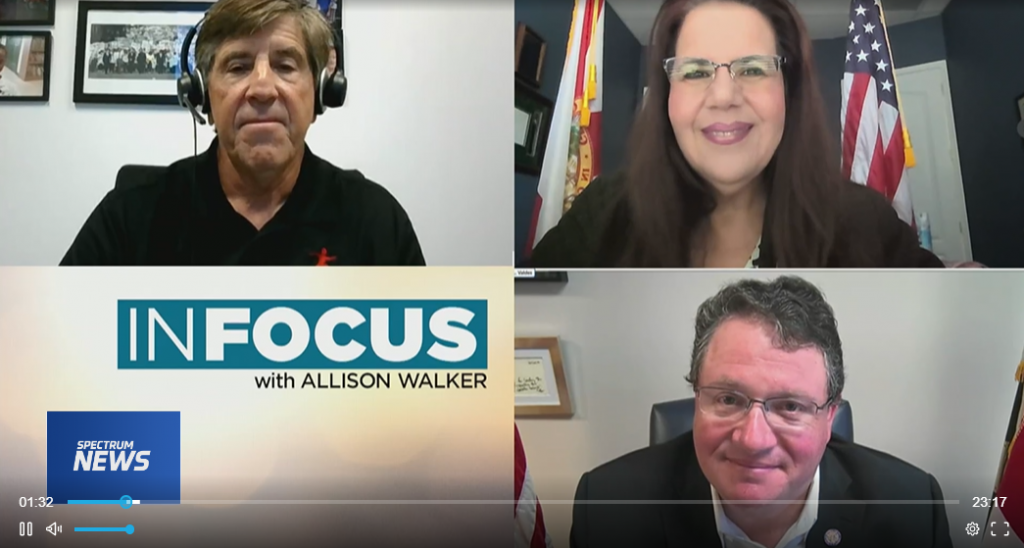 As schools begin opening their doors for a new academic year, Step Up For Students president Doug Tuthill joined State Rep. Randy Fine (R, Palm Bay) and State Rep. Susan Valdes (D, Tampa) in a conversation with Spectrum News In Focus anchor Allison Walker.
The trio discussed the wide array of education options available to Florida parents, including public, private, charter, virtual and hybrid schools, and the importance of making informed choices for each child.
Among Tuthill's remarks:
A lot of us know kids can go to multiple schools and get multiple education experiences at the same time … that's the world we live in now. It's all about customization … now it's about customized education. I think it's a wonderful thing. All of us as parents know all children are unique.
What's wonderful about today is that parents have the ability to customize an education … there are all kinds of options. The challenge for parents is how to put it all together in a way that benefits each child.
You can listen to the full program here.