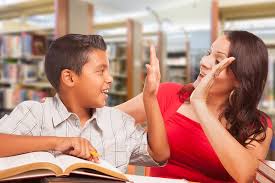 Editor's note: This commentary from Jason Bedrick, a research fellow at The Heritage Foundation, appeared Wednesday on newsweek.com.
It is now clear that two years of unnecessarily long public school shutdowns have produced a massive learning loss. Equally clear is that students are better off when their families have lots of education options.
"It just wasn't working out while our school was closed," said Vanessa Ramirez, a single mom from Phoenix, Arizona. "Parents had to take our kids' education into our own hands."
Fortunately for Vanessa, this year her state made it much easier for parents to do just that.
Vanessa was able to use Arizona's Empowerment Scholarship Account to enroll her daughter in a private school that offered in-person instruction while her assigned public school remained closed. She thrived in her new school, so Vanessa kept her there even after her previous school reopened.
In July, Arizona Gov. Doug Ducey signed legislation expanding access to ESAs to all students, making Arizona the gold standard for education choice. Now every family can get about $7,000 to spend on private school tuition, tutoring, textbooks, curricular materials, online courses, educational therapy, and more.
The law has already proved popular among parents. Since the expansion, the Arizona Department of Education has received at least 7,800 new ESA applications due to the new universal eligibility. As of last fall, a total of 11,775 students were enrolled in the program.
The surge in ESA enrollment is even more remarkable considering that the application period opened just before school started—long after most families had made their enrollment decisions for the 2022-23 school year. A Morning Consult poll released last month found that 66 percent of Arizonans and 75 percent of parents of school-aged children support ESAs.
To continue reading, click here.