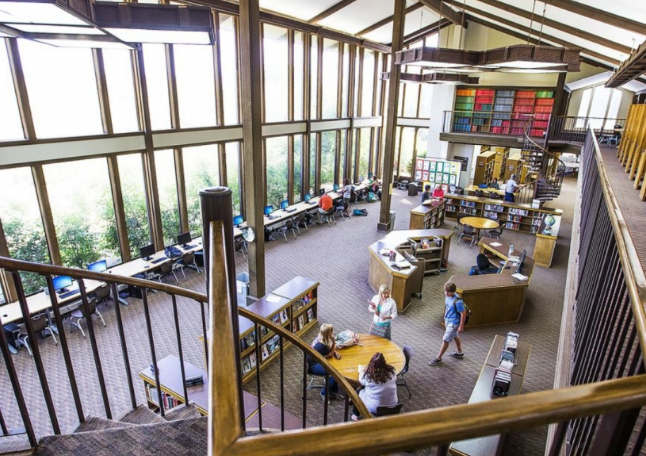 Editor's note: Jessica Dobrinsky, a policy analyst for the Cardinal Institute for West Virginia Policy, contributed this update on the Hope Scholarship for townhall.com, a website that features news, commentary, and analysis from more than 100 national columnists and opinion leaders involved in America's political debates.
As the war for education choice rages across the nation, all eyes turn towards West Virginia.
Parents who were left without schooling options one month before the start of the school year await the Supreme Court's decision on the Hope Scholarship injunction, set to be released Oct. 21. By ruling in favor of choice, the Supreme Court would protect the greatest equalizer to educational disparities.
The case moved to the Supreme Court after the state's Intermediate Court of Appeals denied motions to stay a ruling by the Kanawha County Circuit Court which handed down a preliminary and permanent injunction on the Hope Scholarship in July. This injunction effectively nixed the first education saving account in West Virginia, leaving families in the Mountain State scrambling to figure out how to educate their children.
Now the West Virginia Supreme Court must decide whether to nullify that injunction and uphold educational equality across the Mountain State. Parents are holding their breath.
The quality of public education in West Virginia has seen a rapid decline in the past two years. Just this week, 21 public schools in West Virginia, spanning 16 counties, were identified as needing additional state resources after standardized test scores returned with abysmal results.
Statewide, however, schools that met or exceeded expectations only did so in elementary language arts, elementary and middle behavior, and high school graduation rates. All other areas of review failed to fully meet standards.
Families need another option.
The Hope Scholarship was supposed to be that other option, and soon after Hope's passage, 3,000 students were approved to receive scholarship funds from the state's first ESA for the 2022-23 school year. Just two months prior to the applications becoming available to the public, wealthy teacher unions filed a case against the funding.
Rather than file after the law was passed in March 2021, unions hoped the court—and, maybe, the public—would be sympathetic to maintain the present state of affairs in education.
West Virginia is not the only state facing opposition to ESA proposals. In spite of the fact that 2021 was widely hailed as the "Year of Educational Choice" after 19 states enacted 32 new or expanded choice policies, several states are facing litigation against educational choice programs.
In Tennessee, thousands of families looked for a decision from the Court on whether parents in Shelby and Davidson counties would be permitted to use an ESA accessible to families in the state's two worst performing school districts. Once again, in the early stages of implementation, unions sued the state.
However, Tennessee's Supreme Court ruled that education savings accounts did not violate the state's home rule law. Now, more than 2,000 families have access to $8,000 in educational funding of their choice.
Despite a favorable opinion from the court, more Tennessee groups have claimed they may continue to challenge the validity of educational choice.
In Arizona, Save Our Schools, a group with a misleading title led by unions and their predatory allies, declared their intention to refer expansion of their existing ESA program, which currently serves 12,000 students, to the ballot. If SOS receives 119,000 signatures by Sept.  25, expansion of ESAs will be faulted for two years, awaiting referendum results in 2024.
However, there is still hope for education choice across the nation.
In June, North Carolina Gov. Ray Cooper provided financial backfill to the state's Opportunity Scholarship program enacted in 2013, increasing monies from $4,200 to $5,900 annually per student. The program provides assistance to parents in low- and middle-income households who may use funds for tuition, tutoring, and other approved educational expenses.
In 2021, the same year as the Hope Scholarship's passage, Kentucky, Missouri, Indiana, and New Hampshire adopted similar ESA programs. Now, Texas Gov. Greg Abbott and Iowa Gov. Kim Reynolds have said they hope to see state lawmakers expand school choice.
Meanwhile, in the Mountain State, we await a decision that will dictate the futures of thousands of students. Families who depend on scholarship money have been left to make harrowing decisions about their child's unique education needs.
Rather than provide an education that will allow each child to thrive, this year, opponents have protected failed status quos. West Virginia's children deserve better.