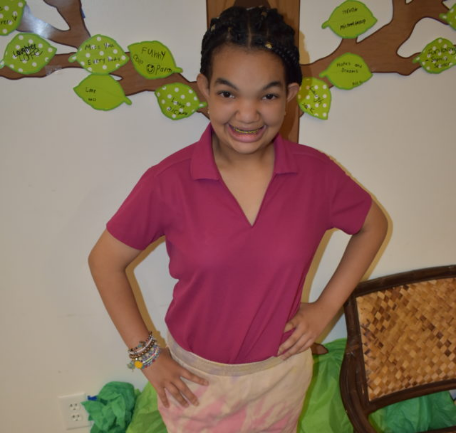 Willette Treadway wants to help.
She wants to help her classmates, teachers, and administrators at North Florida School of Special Education, where she is in the Secondary 3 classroom. She wants to help her family and friends.
She wants to help the homeless population in Jacksonville.
"One thing about me," Willette said, "I like to help everybody."
"She has a big heart," said her mom, Lisa Diana.
Willette, 14, was diagnosed at 7 with an intellectual difference and language impairment, which are neurodevelopmental conditions that appear in early childhood. She is a high performer socially but a low performer cognitively, where according to her mom, Willette is in the second to fourth grade level range with math, reading and vocabulary.
She attended her district school from kindergarten through the sixth grade. And while Lisa said Willette did well with her Individual Education Plan, she felt Willette "wasn't grasping the material."
Searching for a school that better fit her daughter's unique abilities, Lisa enrolled Willette in North Florida School of Special Education in Jacksonville for the 2021-22 school year. Willette attends the school assisted by the Family Empowerment Scholarship for Students with Unique Abilities, managed by Step Up For Students.
To continue reading, click here.