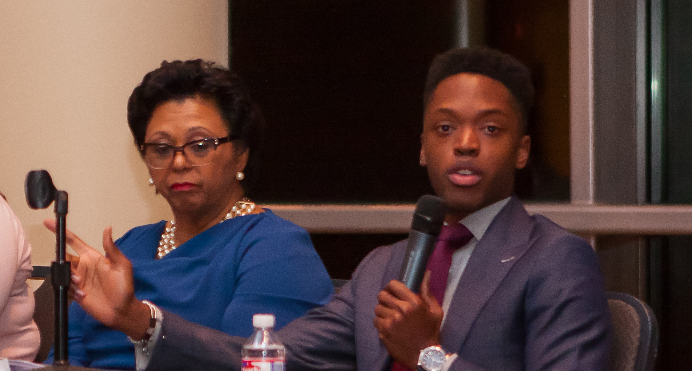 Isabella Paez has always embraced advocacy. The whip-smart Florida 15-year-old is proud of her Cuban-American heritage and is active in school clubs that promote business ethics and social justice.
A lover of literature, her favorite book is "The Hate U Give," the 2017 New York Times bestseller by Angie Thomas inspired by the Black Lives Matter movement.
"It offers a really cool perspective on life outside my own community and my own heritage," said Paez, who lives in the Miami area and attends Mater Academy, a Title I college prep charter school for middle and high school students in Hialeah Gardens.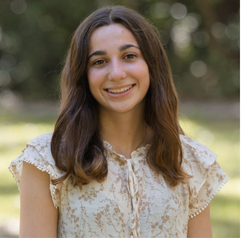 Paez, who has wanted to become an international human rights lawyer since she was in third grade, also loves studying history.
"I really enjoy learning about the past and what we learn moving forward," she said.
Her interests and accomplishments made the Mater Academy sophomore a perfect fit for membership in the National Alliance of Public Charter Schools inaugural Rising Leaders program. The first cohort includes 10 students from across the Unites States who were chosen from among more than 100 applicants.
The charter school advocacy group founded the program to develop students' leadership and advocacy skills with training from policy professionals. It is one of several youth advocacy groups that have been formed as national education choice groups see the value of using students to promote their message of letting families choose the best educational fit for their children.
(Step Up For Students, which hosts this blog, has an alumni network that is open to scholarship recipients who want to advocate for the program after completing high school.)
"These 10 young leaders represent our country's future," said Nina Rees, CEO and president of the National Alliance for Public Charter Schools. "Education by its very nature is quintessentially a student's experience. It is only fitting that students should be the voice of education advocacy. We are grateful to be able to connect with them, teach them, and learn from them, and we can't wait to see the change they will create in the decades to come."
Each cohort will serve actively for one year and then mentor its successors. Students will have the opportunity to apply what they've learned by launching advocacy clubs in their schools to help address education issues in their communities, speaking on panels and at events to promote student voices and participating in education policy discourse.
The Rising Leaders curriculum includes training in civics, advocacy, and leadership. Guest lecturers include former U.S. Rep. Carlos Curbelo, who served two terms representing District 26 in South Florida; recipients of the 30 under 30 Changemakers Award; and senior leadership at the National Alliance for Public Charter Schools.
Membership in a student group teaches students to share their personal stories to raise awareness among families and makes a powerful case for education choice to public policy shapers.
"The whole idea at the core of the movement was to benefit students, and there weren't any spaces for young people to talk about their experience," said Walter Blanks Jr., press secretary for the American Federation for Children and a member of the first cohort in its Future Leaders Fellowship Program.
The alumni group began in 2018 to identify and train college students who benefited from education choice scholarships as advocates. The federation plans to start a similar group for high school scholarship students in 2023.
"AFC thought there were no better people to advocate and speak on this issue than the ones who have directly benefited from what I call 'school choice policy boot camp,'" said Blanks, whose participation helped launch his career as an education choice advocate.
The training involves teaching members how to share their stories and how to engage with lawmakers so they can be "put in a room with the people making these policies," Blanks said.
Members also travel and meet with national leaders such as former U.S. Education Secretary Betsy DeVos and former U.S. Secretary of State Condoleezza Rice. Blanks said hearing directly from students is a powerful weapon against opponents of education choice, who almost always are adults.
Blanks knows first-hand that this is true. He shared his personal story as a bill was under consideration before a legislative committee in his native Ohio. The next speaker, a teachers' union representative, argued against the bill, saying education choice doesn't work.
"The chairman said, 'How can you say it doesn't work after hearing Walter's story?'" Blanks recalled.
In addition to providing powerful advocacy, the program also helps groups with succession planning by adding young voices to the mix.
"You look at the education reform space and it's mostly made up of analysts and data wonks, but these people have been in the movement a long time," Blanks said, noting that the first education choice program, which began in Milwaukee, is now three decades old.
Leaders at the National Alliance of Public Charter School agree.
"For the future of public education to be strengthened in a way that is sustainable and meaningful for students, it's important to have student voices be part of future policy," said Sindy Pierre-Noel, director of programs for the alliance.
"We have a politically and socially engaged generation that has great ideas for the future. We need these student leaders to continue their work into their adult life and continue to grow and improve the public education sector, especially charter schools, with a perspective from their lived experience."
Paez, the Miami-area teen who recently underwent media training with the group, can't wait to get started.
"I realize education does impact every single student, and having that choice and opportunity is super important, and that really is why I'm really excited about this program."
She is scheduled to speak at her first gala in a few weeks.