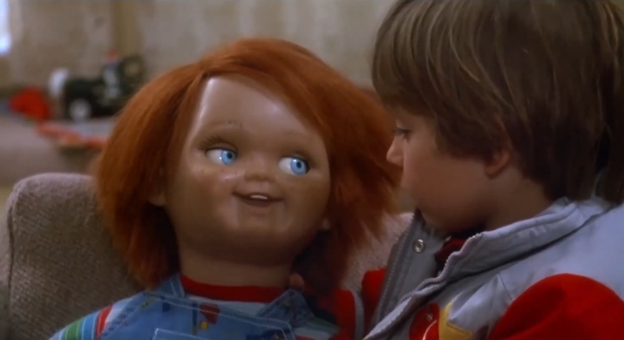 State-level NAEP results and Halloween both are coming soon, on Oct. 24 and Oct. 31, respectively. The first should be far more frightening than the latter.
I'm not much of a horror movie fan, but I recall watching about 3 minutes of the 1988 flick Child's Play. I saw a psycho knife-wielding murder doll named Chucky trying to stab and bash his way past a door held shut by a terrified middle-aged woman and an equally terrified young boy.
"Give me the boy!" Chucky screamed, "GIVE ME THE BOY AND I'LL LET YOU LIVE!!!!" (You can watch the scene here, but I don't recommend it.)
I can't tell you what happens next, because I turned it off and tried to put it out of my mind. Nevertheless, the scene does make for a rather apt analogy for what happened during and before the COVID-19 pandemic.
The 2022 NAEP will simply serve as the latest confirmation.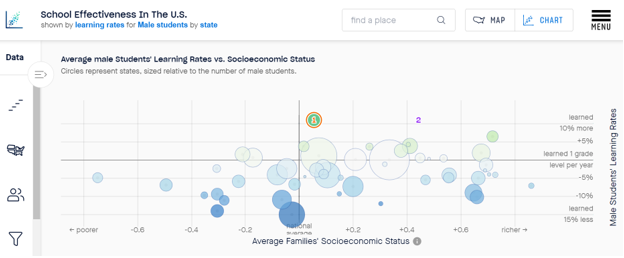 The Educational Opportunity Project at Stanford University tracked learning rates by gender and state for (currently) the 2008-18 period for grades 3-8. What you see above is the project's scatterplot for that data.
Arizona and Alaska tied for first place with a rate of academic growth 10.9% above "learned 1 grade level per year." Notice the large amount of blue (not good) and the relative scarcity of green.
Not to jump to any hasty conclusions, but what we are doing doesn't seem to be working out for boys.
Every indicator I've seen thus far leads me to expect that this will look much worse when we get to the post-pandemic data. For example, in the national Long-Term Trend math NAEP data for 9-year-old Black boys, the 2022 scores rolled all the way back to 1992.
Let's see how this looks in the state data release next week. I'm guessing the outcomes will be noticeably varied, as some jurisdictions did a much better job of holding the door than others.
Stay tuned to this channel for further updates.