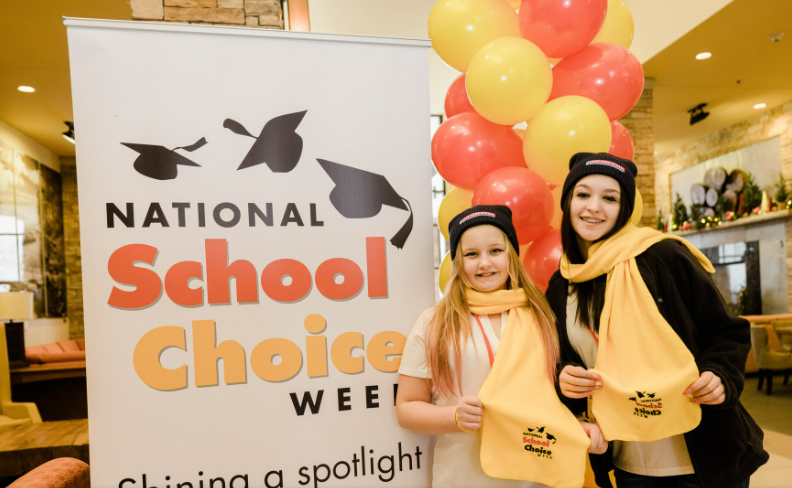 Editor's note: Nina Rees is the President and CEO of the National Alliance for Public Charter Schools. reimaginED shares this commentary from Rees as National School Choice Week 2023 comes to a close.
Happy National School Choice Week! This week is an opportunity to celebrate the 3.7 million students, 7,700 school leaders, and 240,000 teachers who make charter schools the shining star of America's education landscape.
Since 1991, more than 12.3 million students have attended these unique public schools, a powerful testament to parents' desire to find the best learning environment for their children. Yet there are still far too many students who are stuck in schools that may not fit their needs. Every student deserves a school where they feel inspired, motivated, safe, and loved. National School Choice Week is about making that promise a reality for more children.
The school choice movement is fueled by the passion and power of parents. A recent survey by The Harris Poll found that 86% of parents want more school options – even if they are satisfied with the school their children are attending. This is why so many politicians made education a priority in the recent elections.
We believe parental choice is not only a winning political issue, but also a unifying force capable of bridging differences and reducing polarization by putting the best interests of students squarely at the center of education policy. We also know that access to high-quality schools—particularly high-quality public schools that are free and open to all—is essential to increasing economic mobility, reducing inequality, and expanding social equity.
As we look across the country, we see game-changing momentum around efforts to boost parental choice – in all its forms – and to remind lawmakers that charter schools are the best vehicle to expand public school choice.
Charter schools provide flexibility and autonomy in exchange for results, and they must be hyper-responsive to the needs of students, parents, and communities. They inject new energy and innovation into education, make learning more personalized, and elevate the overall quality of our public education system.
As we celebrate National School Choice Week, we call on the lawmakers who championed parental choice on the campaign trail to translate their promises into action – by fighting to fund charter schools equitably (our students are worth no less than those attending district public schools), by including facilities funding in every state charter law (so money meant for the classroom doesn't have to be spent maintaining the school building), and by ensuring that charter schools continue to have the freedom and flexibility to be responsive to students' needs.
This is a week to celebrate the importance of school choice, to express gratitude to those who make these choices possible, and to recommit to fighting for educational opportunity for all. Let's make it happen for our kids and families!