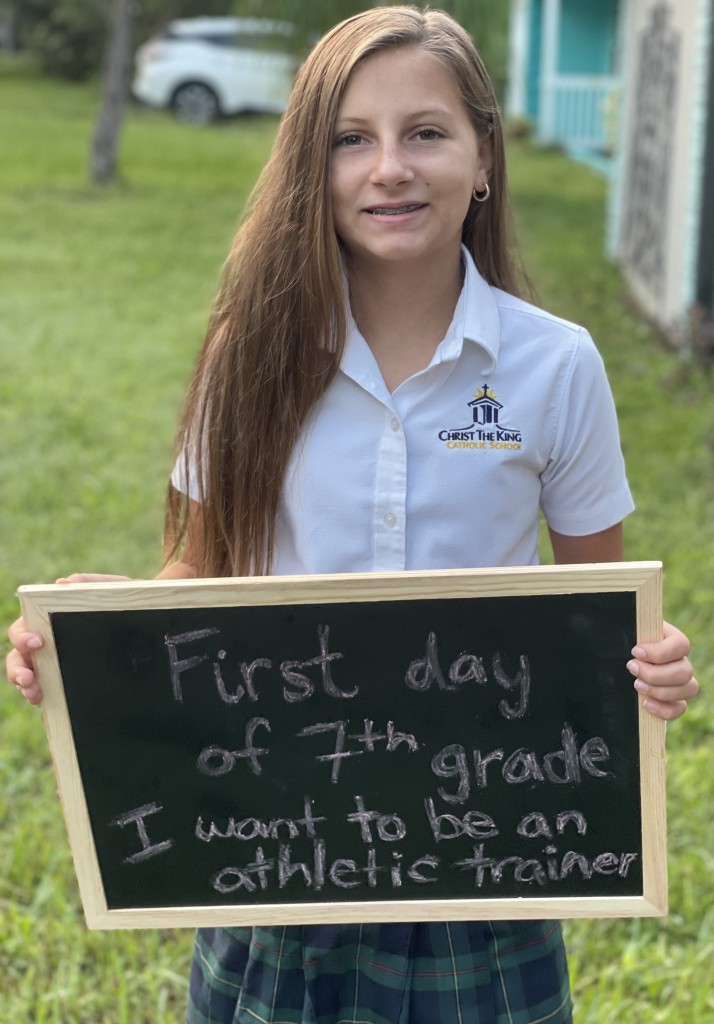 On this episode, senior writer Lisa Buie talks with Kristin Hale of Jacksonville, Florida. Hale chose Christ the King Catholic School for her daughter, Ayla, the school she herself attended and where she teachers language arts and reading.
https://drive.google.com/file/d/1GgOjNf_ELIwRG-0BArVCdeOdQRXOe0C8/view?usp=share_link
Until she got married last year, Hale had been a single mom to Ayla, 12, who attends her private school on a Florida Tax Credit Scholarship. The Florida Legislature established the program in 2001 to provide an income tax credit for corporations that contribute money to nonprofit scholarship funding organizations that award scholarships to students from families with limited financial resources.
The program has been expanded to include several other credits related to various industries such as insurance, oil and gas, and alcoholic beverages. Step Up For Students, which hosts this blog, is the state's largest administrator of the FTC Scholarship Program.
Hale said she learned about the program while teaching at a private school that served students living in the inner city. Being a single parent and a teacher, she applied, thinking her income might be low enough to qualify Ayla for a scholarship.
She had to take out loans to pay for the wrap-around care her daughter needed to supplement the state's subsidized voluntary prekindergarten program and knew it would be nearly impossible to send Ayla to Christ the King without financial help.
Fortunately for Hale and Ayla, they were approved on the first try. Ayla has been attending the K-8 school ever since. Not only did the scholarship allow her the opportunity to provide a high-quality private education in a safe environment, Hale said; the money she saved made it possible for her to become a homeowner and to welcome Scarlett, a golden retriever, who has brought the family much joy.
"We were so much more free to have a decent life," Hale said. "I knew her academic future would so much brighter."
As much as the scholarship has changed their lives, l said spending flexibility in the form of education savings accounts could help even more, as the funds could be used for Ayla's extracurricular activities such as volleyball. Hale said ESAs could also help families with more than one child, ensuring that each would benefit from the best possible educational fit.
EPISODE DETAILS:
Hale's reaction when she learned Ayla had received a scholarship
What makes Ayla's school the best fit for her
How the family's life would have been different without the scholarship program
Why the conversion of traditional scholarships to education savings accounts would provide additional benefits to families