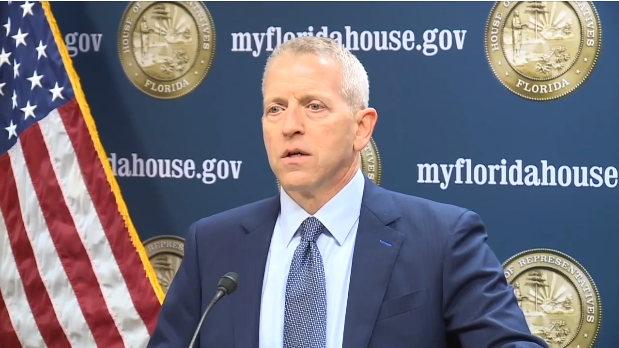 Editor's note: This article appeared Monday on the74million.org.
Capitalizing on parents' frustration with public schools during the pandemic, Republican governors across the country are putting education savings accounts at the center of their legislative agendas.
Some hope to significantly broaden the concept of ESAs, which allow families to tap state education funding to pay for private school tuition, tutoring and other education-related expenses.
In a "Condition of the State" address earlier this month, Iowa Gov. Kim Reynolds said the state should spend the same amount on students, whether they attend public schools or not.
"We have to set aside this us-versus-them mentality," she said. "If you want to pretend that this is a war between two different school systems, then you're not focused on our children."
Reynolds is one of more than half a dozen GOP governors who seek to join the eight states that currently have ESAs. They say parents across the political spectrum want more control over their children's education, and blame districts and teacher unions for extended school closures. But critics say the programs undermine funding for the traditional schools attended by the vast majority of students.
"There is a push among some Republican governors to make this a priority," said Jessica Levin, director of Public Funds for Public Schools, a campaign of the left-leaning New Jersey-based Education Law Center. "But when they are proposed, there is a broad spectrum of groups that come out against them — pastors, rural legislators, parents."
Governors proposing the programs draw inspiration from the recent expansion of Arizona's empowerment scholarship  and Florida's long history of taxpayer-funded private school choice.
To continue reading, click here.