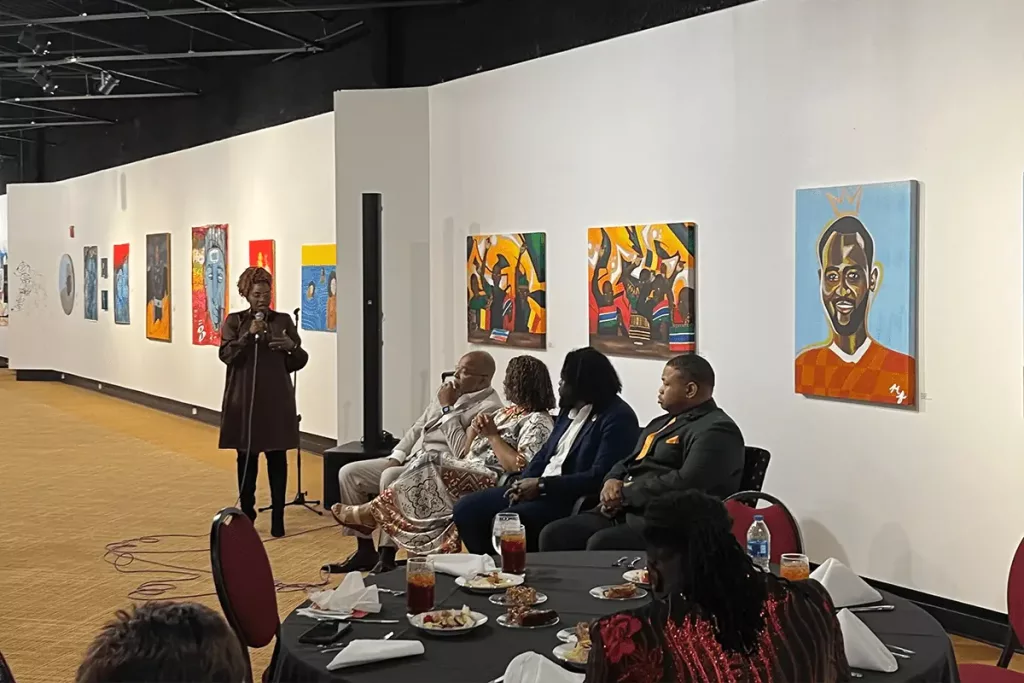 Black Minds Matter recently hosted a pop-up exhibit to showcase the history of African Americans' pursuit of education freedom, including showcasing Black school founders who are creating learning institutions with help from Florida education choice scholarships.
The three day pop up exhibit, titled Self-Determined: The Secret History of Education Freedom, hosted by Black Minds Matter at the Ritz Art and Theatre Museum, included founders of Black schools from the Black Minds Matter. director of Black-owned schools.
The exhibit was meant to showcase Black education beginning in the Antebellum Period and continued through Reconstruction, the Civil Rights Era, to present day, with education choice options ranging from district, charter, homeschools, magnet, virtual and private schools.
Some Black school founders spotlighted during the exhibit included Cameron Frazier, Dwayne Raiford Bishop, and Lady McLaughlin. Their website has a directory of almost 400 black school founders.
Black Minds Matter was founded in 2020 by Denisha Allen, who benefited from the Florida Tax Credit Scholarship program. Allen went on to work for the U.S. Department of Education under Secretary Betsy DeVos and now serves as a senior fellow at the American Federation for Children.
For more information about the exhibit or the directory, visit Black Minds Matter.