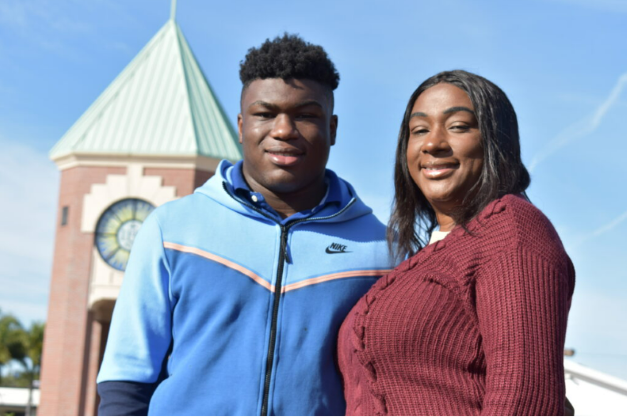 TAMPA – The numbers Joquez Smith compiled as a running back during his four years of high school football place him among the best to have ever played in Hillsborough County.
The numbers he's earned in the classroom at Jesuit High School, an academically demanding Catholic school in Tampa, are just as impressive.
Combined, they helped "Jo" (as he's nicknamed) earn a football scholarship to Temple University in Philadelphia.
Hi mom, Joann, said that was the plan since that October day in 2004 when Jo was born.
"From Day 1 I knew I wanted him to go to college and I knew a sports scholarship would help him," Joann said.
The plan was realized with the help of a Florida Tax Credit Scholarship made possible by corporate donations to Step Up For Students.
"I want to say thank you to Step up," Joann said. "Without the scholarship, Jo wouldn't be able to be here and take advantage of what Jesuit has to offer. It's done so much for our family. Academically, we know he's ready for college."
Academics ultimately is what led Jo to Jesuit.
Yes, he wanted to play for one of the top football programs in the state. That decision was clinched when Jo attended a Jesuit game as an eighth-grader. He was thrilled by the Friday night atmosphere at the school's football stadium and wowed at the talent on the field.
Joann was sold that same year during an open house for eighth graders.
"When we visited Jesuit, they never promised anything (athletically)," she said. "They didn't promise that he would be a starter. They didn't promise him a certain jersey number. They were promising Jesuit, what they could do for Joquez academically. How to make Jo a better man, a stronger man, a giving man. And that's what brought us to Jesuit."
To continue reading, click here.