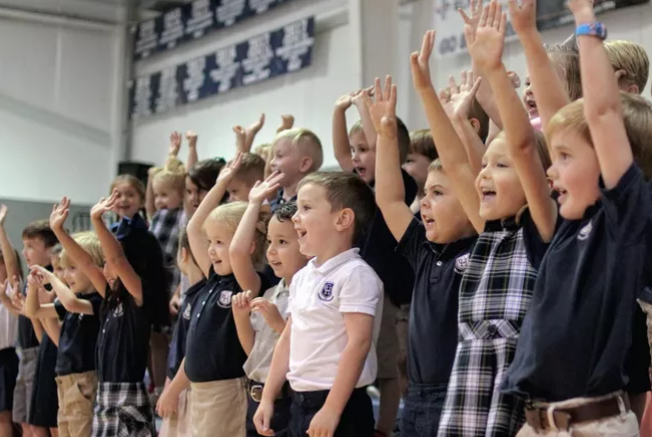 Editor's note: This article appeared Monday on texasscorecard.com.
On the last day of bill filing for the current legislative session, priority legislation on the expansion of school choice and parental rights was finally filed in the Texas Senate.
State Sen. Brandon Creighton (R-Conroe) revealed the bill Lt. Gov. Dan Patrick is getting behind to push the expansion of school choice and parental rights, an issue Patrick and Gov. Greg Abbott have repeatedly expressed support for during the past year.
Some of the bill's stipulations, however, have educational choice advocates wanting more.
Senate Bill 8 would create education savings accounts administered by Comptroller Glenn Hegar's office in conjunction with "educational assistance organizations," which would provide $8,000 of state funding per year for each student enrolled. Although Abbott has been promoting the concept of school choice for some time, he endorsed education savings accounts as his preferred policy solution earlier this year.
House Speaker Dade Phelan (R-Beaumont) has not been nearly as outspoken as Abbott or Patrick on the issue of school choice, and none of his priority legislation pertains to the subject. Still, three House members have filed bills to create school choice programs, and the political momentum for expanding education options for Texas students has never been greater.
One of these bills filed in the House is identical to Sen. Mayes Middleton's Senate Bill 176, which has been touted by national school choice advocate Corey DeAngelis. Creighton's Senate Bill 8 is similar, but it contains several key differences.
The accounts created by Middleton's bill would be managed by each participating student's parents or guardians, while Creighton's bill would delegate management to educational assistance organizations selected by the comptroller. In this respect, Creighton's proposal is more similar to traditional vouchers, which have encountered fierce opposition in the Texas House for many years.
Another key difference is that homeschooling is not an eligible education expense in Creighton's bill, whereas Middleton's bill does not contain this restriction.
The most significant difference, however, is the carveout for "rural districts" in Creighton's bill. Senate Bill 8 stipulates that for school districts with fewer than 20,000 enrolled students, every student who transfers to the alternative state-funded program would obligate the state to reimburse the district to the tune of $10,000, which is roughly equivalent to the average cost incurred per student by Texas public schools each year.
Patrick previously spoke about his intent to include such a carveout in his preferred school choice proposal, aiming to quell the oft-repeated argument that school choice would be detrimental to rural school districts.
To finish reading, click here.