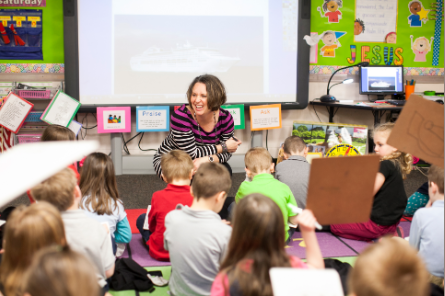 Editor's note: This commentary appeared Tuesday on wirepoints.org.
Educational freedom. That's what the Iowa Legislature is set to give families in the Hawkeye State later this year with the passage of the Students First Act signed into law by Gov. Kim Reynolds in January.
Once the program is fully implemented by 2025-26, every single Iowa student will have access to a taxpayer-funded education savings account of $7,600 per student. The funds can be used toward private-school tuition, tutoring and more.
"We are one step closer to providing choice in education for Iowa families regardless of income or zip code," said Gov. Reynolds upon passing the law. "Students will no longer be trapped in schools that don't work for them or where children simply can't thrive."
Iowa is just one of the many states dramatically expanding educational freedom, giving parents true control over their children and what and how they learn. Universal school choice programs – where all students can participate – are sweeping the nation in states like Indiana, Utah and Florida.
Contrast that to what's happening in Illinois, where the state's lone school choice program – a limited tax-credit scholarship program that covers just 9,000 Illinois kids – is on track to die this legislative session, after just five years in existence.
If Gov. JB Pritzker and the Legislature don't extend the Invest in Kids Act, which sunsets this year, Illinois will be the first school-choice state in the country to kill its program. Last week, Wirepoints highlighted the risk of that happening.
Pritzker was already opposed to the Invest in Kids program when he became governor in 2018, stating at one point: "I'm opposed to that $75 million tax credit, that school voucher system…we should as soon as possible do away with it. What I oppose is taking money out of the public schools, and that's what happened here."
His obvious lack of commitment to the program was reiterated last week in his official response to Wirepoints' commentary: "The Invest in Kids Act has to pass the General Assembly. If it doesn't pass that would not be the Governor eliminating it, that would be the General Assembly eliminating it."
To continue reading, click here.