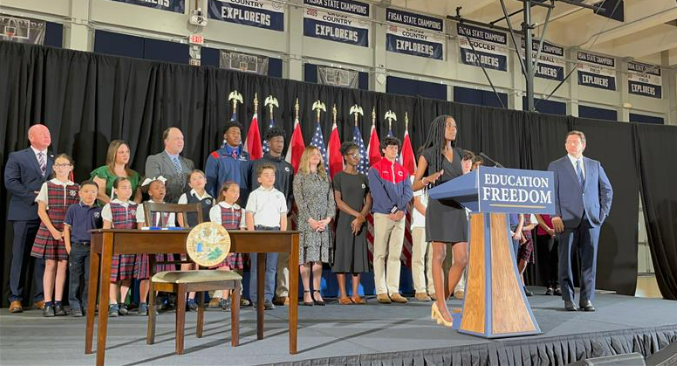 Editor's note: The following column by Hera Varmah, a beneficiary of the Florida Tax Credit Scholarship and the communication and events assistant at the American Federation for Children, originally appeared June 16 in the Florida Courier. 
All Florida families with children in grades K-12 are now eligible to receive a state scholarship to find the best education setting for their kids – the kind that made a huge impact on my life, and the lives of my siblings.
I am one of 12 children whose parents are immigrants from Liberia and Jamaica, and in my assigned public school, I was a failing, unmotivated student. I never thought that I would go to college, and thus I would end up just like my parents in poverty. This was the life I envisioned for myself.
Everything changed when my parents enrolled me in Academy Prep Center of Tampa, a private, nonprofit middle school where three of my siblings were already attending. Its rigorous college-track curriculum proved to be the challenge that I needed. With the help of several teachers and their personalized instruction, I thrived in my new environment.
I then went on to Tampa Catholic High School, where I again successfully met high expectations. After graduating in 2017, I went on to earn a bachelor's degree in food science and technology from Florida A&M University in Tallahassee.
To continue reading, go here.