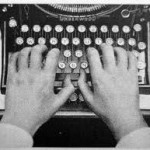 I'm not an education reporter anymore, but from my new gig I'm getting even more dizzy watching education evolve. So many states are adding or expanding school choice options – charters, vouchers, virtual schools, tax-credit scholarships – that it's hard for reporters to keep up. To make it worse, newsrooms are shrinking and there's more pressure than ever to produce daily stories. It's really hard to master the wonky details of say, vouchers for special needs students, at the same time you're covering a middle school brawl and school board sniping.
But reporters are going to have to adapt. They'll have to cover more ground with more depth.
Readers won't be well served if education coverage continues to be reflexively focused on traditional public schools. And newspapers' bottom lines won't be well served when growing numbers of parents see that their schools are either 1) not being covered or 2) being snared in simplistic story lines that don't mesh with their realities.
I see plenty of stories that relate to school choice that make me cringe. But I also see some that suggest newsrooms are adjusting:
* The Tampa Bay Times led this recent story about the expansion of IB programs in Tampa Bay with an anecdote from a private school. The story contained information about both private and public schools.
* In this story about low-income students struggling with reading, the Times quoted a parent who said she turned to a private school, thanks to a tax credit scholarship, when her son wasn't doing well in a public school.
* In Wisconsin, the Green Bay paper featured a new charter school that's winning rave reviews from students. It quoted a teacher who said, "We don't look at this as being different or doing things on our own," but as being an extension of the district.
* In South Florida, this Sun-Sentinel story put context around plans for a public school military academy. Private schools have had such models for years, the story rightly noted, and charter schools have been following suit.
These examples weren't hard-hitting exposes, but I'm NOT making a pitch for softball coverage. In my humble opinion, my former Times colleagues raised valid questions in this January report on Florida Virtual School. It says a lot about both the school and the state of school choice coverage that FVS board members weren't used to having a reporter in the room. Choice schools and reporters should get used to seeing each other.
As I've said before, I'm all for scrutiny as long as it's across the board. There are real issues worth watchdogging in all sectors of education. Everybody should be asked tough questions when they're warranted (including, sometimes, newspapers and reporters themselves). And everybody should get credit, too, when it's deserved.
As more and more students enroll in choice options, more and more parents will be watching to see if the coverage is fair or not – and reacting accordingly.
By coincidence, the Times received a letter from a private school principal who felt slighted by the IB story, because her school too was an IB trendsetter. I'm sure it wasn't an intentional oversight, but it's a taste of what's to come if ed reporters don't change with the times.
(Image from insidesocial.com)