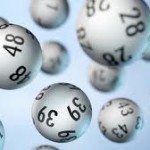 As students across the nation apply for entry into their public school districts' magnets, fundamental schools and special academies for the fall, the parade of winners and losers brings to mind The Lottery, Madeleine Sackler's provocative documentary on coveted charter school slots. It is also a reminder that many public schools, just like private ones, can be quite selective in their decisions.
In New York City, for example, the good news this year is the percentage of black and Latino students accepted into eight specialized high schools increased by 14 percent. That's encouraging, but the racial makeup of Stuyvesant High School, with four Nobel Laureates among its graduates and a student body that is only 1.2 percent black, is a reflection of the imbalance that remains.
In Pinellas County, a school district of 101,000 students on Florida's Gulf Coast, 4,787 incoming kindergartners applied for 846 seats in the district's magnet and fundamental schools. "I don't know how I got to be so lucky," one parent of a sixth-grader told the Tampa Bay Times. "I feel like I won the lottery. This is better than money." In Brevard County, on Florida's Atlantic Coast, school officials are considering a plan to improve lottery odds by the unsual strategy of removing the preference they give for families wanting to keep brothers and sisters together. "For families like mine," one mother told Florida Today, "we've counted on both of our children going to the same school."
Parental choice in urban school districts is complicated by the fact that administrators must try to use every building fully and efficiently, even if parents have no interest. It is also true that many families exercise parental choice by the decision of where they buy a home, and they insist on geographic zones or assignment policies that will assure their students attend the neighborhood school. Those are balancing acts most charter schools never face.
At the same time, though, urban school administrators could make their jobs easier if they paid more attention to the business principles of supply and demand. Pinellas offers extensive school options, for example, with a mixture of results. Yet it has been slow to increase the size and location of programs with documented high demand. The result is more parents and students who come up as losers and feel disillusioned in the process. That's the painful lottery image, and one more options will help to erase.
(Image from elotterycentre.com)