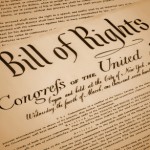 When it comes to school choice debates, Muslims are the latest religious group to be singled out for fear mongering. Anti-Muslim bigotry, often an undercurrent of opposition in recent tussles over private school vouchers, surfaced last week in a state that appeared to be on the verge of taking school choice to the next level.
Kansas state Rep. Bill Otto tried to convince his legislative colleagues to send a tax credit scholarship bill back to committee because he worried about the potential expansion of Islamic schools. "What kind of schools might we develop?" Otto said, according to the Topeka Capital-Journal. "Schools that may or may not agree with your values or my values."
Otto, a Republican, didn't persuade his colleagues on that particular proposal. But the bill went down 55-66, and political observers in Kansas say his concerns were not unique.
Obviously, they're not confined to Kansas either. Or to any one political party. (Or just to vouchers and tax credit scholarships. In Tennessee, a group concerned about Islamic influence is backing a bill that would limit the number of foreign workers a charter school can hire.)
Voucher critics occasionally rile up blogs and news story comment sections by hyping angst over Muslim schools. About a year ago, W.C. Gentry, a Duval County (Fla.) School Board member, expressed concerns about Muslim schools while discussing his opposition to tax credit scholarships in a radio interview.
"Now there's nothing wrong with Muslim schools," said Gentry, a Republican who is also a member of the Save Duval Schools board of directors, "but people need to appreciate when you start taking public money and giving it out to these various entities it's going to go all over the place and maybe some places that you really wouldn't want it to go."
Some parents don't want their tax money going to public schools, either. Some of them don't believe public schools share their faith-based values. Others have any number of secular frustrations. Should they be able to opt out, too?
Religious bigotry has long been a big part of the school choice debate. Anti-Catholic sentiment is the main reason many states, including Florida, adopted so-called Blaine amendments in the 1800s to keep public money from going to religious schools. It's why the Ku Klux Klan strongly backed an Oregon law in 1922 (overturned by the U.S. Supreme Court in 1925) requiring all children in the state to attend government-run schools. And there's no doubt some people oppose vouchers and tax credit scholarships because they're not fans of fundamentalist Christian beliefs such as creationism.
So we've heard different variations of the arguments raised in Kansas and Florida before. And the fears turned out to be overblown.
The courts have ruled that vouchers and tax credit scholarships are constitutional. We live in a religiously diverse society and this pluralism is a source of pride and strength. We can't pick and choose which religions are acceptable and unacceptable for school choice. And we should not tarnish whole groups of people because of the horrible actions of a few individuals.
In the end, expanded school choice will serve the public good. It will increase the likelihood that more kids, whatever their religion, become the productive citizens we all want them to be.
(Image from praybuddy.com)