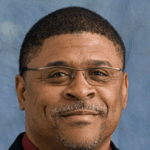 If you read the papers, you know the story. People who like vouchers and tax credit scholarships are right-wingers. They don't like public schools. They're corporate pawns.
Now meet the Rev. Manuel L. Sykes.
He's a Democrat. He's president of the NAACP in St. Petersburg, Fla. He thinks public schools did a fine job with his kids.
Privatizing schools? Mention the idea to Sykes, who is pastor of Bethel Community Baptist Church, and you'll get a slow burn about elitism, resegregation and crony capitalism.
But Sykes, 55, also supports vouchers and tax credit scholarships. And for folks who think they see a contradiction, he offers a quip and a laugh: "Stereotyping is a function of a lazy mind."
Sykes isn't a leader in the school choice movement, but like thousands of others he quietly defies the story line. In that respect, he is symbolic of the new face of public education. It's not public or private. It's not liberal or conservative. It's pragmatic.
"You can't plant roses in every environment," Sykes told redefinED. "You have to find the right environment for that flower. Or that orange tree. Or that apple tree. If we're wise enough to know that with trees, why don't we have the same common sense with children?"
The small, no-frills school owned by Sykes' church is representative of changing definitions too.
It has 28 students, most of them African American. All but a handful use either McKay vouchers for students with disabilities or tax credit scholarship for low-income kids. The school uses the A Beka Christian curriculum. It also partners with Florida Virtual School for English and math classes.
Nowadays, schools have to become more diverse, Sykes said. Two of his four children attended Perkins Elementary, a highly prized arts magnet that always has a waiting list. They thrived. But Sykes said while school districts have done a good job customizing programs for high performing students, they're still falling short with the rest.
The result, he said, has been devastating for struggling, low-income kids.
"If you don't fit this cookie cutter, you don't fit. That's the message kids are getting," Sykes said. "I think it's violence. Their whole self esteem is destroyed."
The statistics for the Pinellas County School District, which includes St. Petersburg, are especially grim for black students. They rank last in reading and math compared to black students in the state's other big districts. And in 2010, a widely publicized (though hotly disputed) report by the Schott Foundation for Public Education determined that Pinellas had the lowest graduation rate for black males of any major district in the country.
Despite that stark backdrop, the school district, in Sykes' view, isn't willing to think outside the box or switch gears with more urgency. He calls it "institutional arrogance."
That's where vouchers and tax credit scholarships come in, he said. And little schools like Bethel.
"This is a poor Christian school that's taking struggling kids who aren't doing well elsewhere," Sykes said. "If we had the same resources the public schools had, we'd do even better. (But) we're able to make bricks out of straw because it's a labor of love."
Sykes isn't without concerns about school choice. He wonders if there is enough accountability. He worries about fly-by-night operators and teacher quality. He wants more proof that student outcomes are truly improving.
But on the whole, he's glad choice is expanding. So are the parents he serves.
Before they enroll their kids at Bethel, Sykes said, "Our parents tell us, 'I don't think my kid is as slow as they say (in public school). I want them to be where they will thrive.' Or they say, 'I know they're behind. But I don't see them catching up in the situation they're in.' "