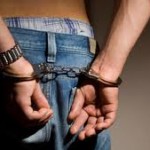 A new Harvard study suggests another good reason to expand school choice: Reduced crime rates. High-risk male students who won a public school choice lottery in North Carolina committed about 50 percent less crime than their peers who lost, according to the research by David J. Deming, an assistant professor in the Harvard Graduate School of Education.
"I find consistent evidence that attending a better school reduces crime among those age 16 and older, across various schools, and for both middle and high school students," he writes in the most recent edition of Education Next magazine. "The effect is largest for African American males and youth who are at highest risk for criminal involvement."
You can read all the wonderful, wonky details in Deming's report, but several points stand out. Deming found the positive effects of choice on crime rates were greatest with the 20 percent of students who were most at risk. He also found that while those students didn't necessarily get tickets into the best schools, they did get into better schools. (Essentially, they moved up, according to his quality indicators, from the lowest-ranked schools to average schools.)
As for possible explanations, Deming says there is little evidence to support the notion that students benefited because they were less exposed to crime-prone peers or neighborhoods. He gives more credit to the possibility that in higher quality schools, at-risk students were better learning marketable skills, and so were staying in school longer to increase opportunities for landing work.
I can only speculate on what Deming's study means for choice options that go beyond public schools,  like vouchers and tax credit scholarships. But I think there's reason for supporters of such options to be encouraged.
We know from the research in Florida that it's the most struggling students whose families are using tax credit scholarships. And while this year's modest, $4,011 scholarship amount didn't land many students a seat at elite private schools, it did open doors to plenty of solid schools with smaller class sizes, fewer disciplinary problems and, in some cases, the kind of faith-based connections that can help build trust and character.
I also think there's another reason why expanded school choice can have positive effects on struggling students: Ownership.
I can't help but think that students and parents are more likely to react negatively if they're assigned to school that's a bad fit and there's nothing they can do about it. And that they will react more positively if they win placement in the school they chose because it's a better fit.
Both redefinED host Doug Tuthill and Adam Emerson (my predecessor as redefinED editor) have written about this concept of ownership (see here and here). An Oregon mom did the same more recently, in a letter to the editor about expanded school choice in her district:
Stop and think about the effect this may have on a 14- or 15-year-old teenager who is showing classic signs of disengagement and alienation.
We are now offering him a new opportunity: commit to being engaged and making it work or make a change and commit to another school. The decision is now his. No more, "I had to go to this stupid school."
All students now have a choice, a voice, and participation in deciding where they want to go to school before they leave for summer break.
There is tremendous power in choice. Choice is a fundamental tenet of freedom and responsibility. When students are given the choice of where to go to school, even if they decide to go to the same school that is closest to their home, they have made a psychological commitment to themselves and the school.
The commitment contributes substantially to a feeling of being vested in the educational process and not merely a passive participant. They are members of that school by choice. School choice won't solve the issues of dropouts or troubled teens, but it is a pivotal step in the right direction.
(Image from cbsnews.com)