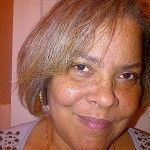 Last year, Indiana stole the spotlight for school choice. This year it was Louisiana. And next year, if Virginia Walden Ford has anything to do with it, it just might be Arkansas.
"Miss Virginia," the heart and soul of the Opportunity Scholarship voucher program in Washington D.C., moved back to her home state of Arkansas last summer and slipped a bit off the national radar. But she didn't go to retire. She's meeting with parents, talking with lawmakers – and making bold predictions.
Vouchers and tax credit scholarships in Arkansas are now "being seriously discussed," Walden Ford, 60, said in a phone interview with redefinED. "I believe in 2013 there will be school choice legislation that will pass in this state."
After three decades in the nation's capital, Walden Ford said she wanted to be closer to her family (her mother is 90). But the daughter of public school educators also wanted to take the knowledge gained from 15 years of grassroots activism in D.C. and apply them to Arkansas, a state that does not have a voucher or tax credit program but may be ripe for a strong move in that direction.
Among the reasons: The University of Arkansas has a young but hard-charging Department of Education Reform, with nationally known voucher experts like Jay Greene and Patrick Wolf. The state's leading newspaper, the Arkansas Democrat Gazette, has a reform-minded publisher. The state is earning a reputation, through indicators like Education Week's Quality Counts report (where it ranked No. 5 this year) of being a state on the move. And constitutionally, it does not appear to have the legal hurdles that could snare choice programs in other states.
"The people here in reform in Arkansas are much further ahead than I had anticipated," Walden Ford said. "I fought the D.C. fight so … I'm very much a realist. But this is what I'm seeing. I'm quite excited about it. I don't think it's going to be easy … but it's on the minds of people now, legislators and citizens, that we have to change something."
Are Democratic legislators among them?
Yes, Walden Ford said, before making another bold prediction: bipartisan support, a la Florida and Louisiana, for whatever choice proposal surfaces for next year. "In some parts of the state there are Democratic lawmakers who are at least willing to sit down and talk about it," she said. "And when that happens, it becomes more about children and less about politics."
Walden Ford said it's too early to offer specifics about which lawmakers may be involved and what kind of choice option they may pursue. In the meantime, though, it's not too early to mobilize.
Earlier this year, she started the Arkansas Parent Network, which aims to better inform parents about what school choice options they have and don't have. It's also teaching a more fundamental lesson, she said – that it's okay to stand up and demand better for your kids.
"We know when parents have the right information to advocate for their children, it's really empowering," Walden Ford said. "Those are the lessons I learned that I want to share in Arkansas."