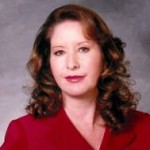 As is routine with school choice proposals, the parent trigger bill in Florida – defeated in March after a dramatic 20-20 vote in the state Senate – was portrayed by critics as another front in a systematic campaign to privatize public schools. So it was fascinating today to hear more detail about the history and motivations behind the bill from Gloria Romero, the former California state senator – and Democrat – who sponsored the original trigger bill in that state.
"This is a law that's so simple, it's revolutionary," Romero told participants at the American Federation for Children summit in Newark. "This law has the power to really shift paradigms, to give true power – not just lip service, no longer window dressing – to parents who are sick and tired of failing schools."
"I wanted to have a law for parents based on the most basic foundations of our democracy," she also said. "Think back. Petitioning our government. We the people. And if we could change that from we the people to we the parents, with the power of our signatures, our Johnny Hancocks, to collectively sign a petition, present it those of us who are supposed to be looking out for our interests, and basically saying, 'If you won't do it, then basically, get the hell out of the way and we will.' "
We've attached a recording of Romero's remarks below. They followed a passionate speech about vouchers by New Jersey Gov. Chris Christie, which you can read about here and here and here. Louisiana Gov. Bobby Jindal is the keynote speaker tonight. Stay tuned and follow us on Twitter at @redefinEDonline.
Podcast: Play in new window | Download