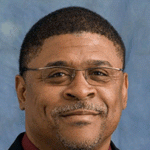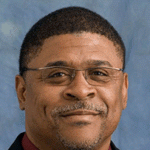 Rev. Manuel Sykes is a long-respected church and community leader in St. Petersburg, Florida, an increasingly diverse city at the mouth of Tampa Bay. That he also is now the president of an NAACP chapter that helped change the face of Pinellas public schools is all the more reason his commentary today in the Tampa Bay Times speaks volumes about educational change.
Sykes reacted to an editorial in the Times that branded tax credit scholarships for low-income students as a Republican plot to "starve" public schools "to death." He in turn called the newspaper "stubbornly out of touch with modern reality."
The backdrop here is relevant. The Times is Florida's largest newspaper and is nationally acclaimed in journalism circles. It also has a proud liberal tradition editorially. It has never endorsed a Republican candidate for governor or president and was a bulwark in the 1970s and 1980s against politicians who would dare to turn their backs on the court-ordered school desegregation order the NAACP lawsuit produced (Disclosure: I wrote some of those editorials during my years on the editorial board there).
So for Sykes and the newspaper to be at odds on scholarships for poor children mostly of color is indeed striking. When the court order was lifted about a decade ago, many black community leaders such as Rev. Sykes turned their focus directly to the achievement of black students. The Times itself played a crucial role by reporting in-depth on a startling and persistent achievement gap between black and whites in county schools.
This disconnect is not unique to St. Petersburg, certainly. But white liberals who find themselves at odds with powerful figures in the African-American community would be wise to reflect on the sense of urgency that bonded them with black children in the divisive desegregation wars  following Brown v. Board of Education. That call to justice is precisely what motivates Rev. Sykes and others like him today. They counsel everyday to black children whose lives are headed in the wrong direction, and they're not looking for lectures on school governance or fond recollections of neighborhood schools. They see children who need help now, and they want every option on the table. That's something we white liberals should get.