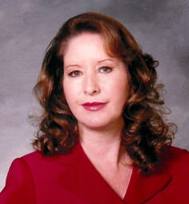 by Gloria Romero
Diane Ravitch, are you listening?
This is former state Sen. Gloria Romero calling.
I am the author of California's first Parent Trigger law, the first parent trigger law in the nation. Since I first wrote that law, some 15 other states have seen some version of the law introduced in their states.
I wanted to reach out to you since we have never met, and I look forward to meeting you so we can one day talk directly with each other. Woman to woman.
In one of your recent blog posts on Education Week, you wrote that the parent trigger came from the American Legislative Exchange Council (ALEC). On the blogosphere, I now read many claims that ALEC wrote the law. This is completely false, and I ask you to correct this.
Please, stop saying that some organization I had never met until just this year gave me the idea and somehow, miraculously, turned it into law without me not knowing about it. ALEC happens to like the law and encourages other states to write similar laws. That is true. But that does not mean it developed either the idea or the law. That's preposterous!  Quite frankly, it's also a bit sexist and ethnocentric to assert my work actually came from someone else – that somehow the Latina senator from East Los Angeles couldn't think on my own, or figure out how to write a bill and turn it into law.
To be fair, you are not alone in failing to acknowledge my role, or the role of other strong individuals (mostly women of color) in getting the bill passed. I always recognize Ben Austin from Parent Revolution for suggesting the idea. Unfortunately, the materials Parent Revolution distributes make it sound as if parents cascaded on the state Capitol and forced this into law. It seldom concedes in its materials that someone actually had to write a bill and argue and negotiate for its enactment. While it sounds romantic to say parents demanded this and descended on the Capitol to force this into law, that is too much Hollywood.  In fact, we did have parents in Sacramento. But many of them were from organizations that were not affiliated with Parent Revolution, and they are seldom acknowledged.
One day I will write the full story of how the Parent Empowerment Act (its official title) became law. In the meantime, let it suffice to say that both you and Parent Revolution and anyone else who writes about the law should know that once the idea was discussed with me, I chose to expand and develop it in a bill. I developed a strategy. I worked with my legislative staff to write language. I assembled a "rag tag" army of civil rights activists who understood that this was our moment to enact the change in which I so strongly believed. And I never saw an ALEC representative.
One of my top allies was Alice Huffman, executive director of the California NAACP. This law would not have passed had she not been at my side every step of the way, for she became the powerful and eloquent voice of our vision as a civil rights fight. Another key ally was Dr. Margaret Fortune, a trustee of the California State University System and president and CEO of the Fortune charter school network. She is another strong African-American woman who articulated our fight as a civil rights fight.
Sen. Bob Huff, my Republican vice chair on the Senate Education Committee, joined hands with me in making this bipartisan. Senate President Darrell Steinberg worked alongside me to muscle this bill through both chambers. Assembly Speaker Karen Bass and I negotiated the final details on New Years' Eve 2009 – but only after several civil rights pastors and Parent Revolution's Shirley Ford picketed her office, demanding that she step up to the plate to deliver for kids of color. Gov. Schwarzenegger's legislative representative, Paul Navarro, was a key link between the Legislature and the executive branch. And then there was President Obama himself who, ultimately, gave me the "yes we can" belief when he called upon our nation's public education system and its leaders to "race to the top" on behalf of our children.
Finally, my mother, who passed away soon after seeing me elected to the California Legislature, was with me in spirit and drive and determination. Diane, my mother had a sixth-grade education. My father – a railroad worker who took me to union meetings with him – always urged me to understand that one person makes a difference, and that when the people sign a petition (something that actually happened once in my neighborhood and politicized me) the world can change.
You and I obviously disagree on the significance of the parent trigger law. That's okay. This is a democracy, and we shouldn't always be expected to agree. As with any law, it is imperfect. And attempted applications of the law in California have been sloppy and ill conceived. Believe me, I have forcefully communicated my dissatisfaction with the sloppiness of the organizing efforts, and how this has led to some blaming of the law itself. But what you see as a mob, I see as empowerment – democracy in action and right from the First Amendment. The right for Americans to petition their government – particularly when their government is refusing to stand up and do the right thing for the people they represent – is at the heart of parent trigger.
Diane, I'm a product of public education, from kindergarten through Ph.D. I believe in the power of education. I understood the dreams of my mother, and the recognition that it is education that lifts us out of poverty and is the gate of entry to the American Dream. I never forgot where I came from, including that I was "counseled" in high school not to attend college. Too many kids like me from "the other side of town" experienced and continue to experience the soft bigotry of low expectations.
Hollywood makes nice movies about standing and delivering on behalf of kids, who are caught simply by virtue of zip code in chronically failing schools. But even then, generation after generation of children are sent back to those same schools with the same bureaucrats running them, simply to fail yet again. I proudly represented East Los Angeles. Garfield High School was in my district – that iconic school that Hollywood later immortalized in "Stand and Deliver," starring Eddie Olmos as Jaime Escalante. (I knew him too, and know great teachers matter.) But once the movie left the theaters, the demand for change dissipated. I wanted to revive it. We need to revive it.
Remember, my generation learned lessons not only from the non-violent boycott of Dr. Martin Luther King, Jr., but also from the by-any-means-necessary view of Malcolm X. Therefore, I also believe in the urgency of now, the power of the boycott (yes, I knew Cesar Chavez too), and the courage it takes to declare that we shall overcome by any means necessary. I know firsthand that separate is not equal. I have personally experienced what it means for kids like me when teachers and principals don't believe in us, and tell us that our educational futures do not include a path to college.
So we may never agree on the law itself. But I ask you to be honest about its origins. And about the hard work and integrity of the people, mostly women of color, who understood what this meant for our children and our communities. Please do not disrespect me, a Latina from the Eastside, by falsifying the idea of the bill, and how I took an idea, shaped it into legislation, and gave life to it by forming a coalition that took on the number one political force in California – and succeeded!
Diane, I understand you travel frequently. We have a saying in Spanish: mi casa es su casa. My house is your house. I welcome you to California, and I would look forward to meeting you and engaging in conversation and debate about our ideas – and how we make them real – woman to woman. As a university professor by training, I recognize that too often, women get left out of how history is written. We should never allow ourselves to perpetuate that silencing of women's history and great women in historical movements.
So, Diane, maybe you just didn't know the truth. Now you do.
Muchisimas gracias. Many thanks.