Editor's note: Kelly Garcia, who is interning this summer with Step Up For Students, began teaching middle school last year in the Hillsborough school district.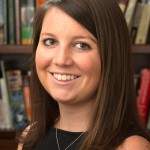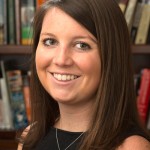 One of my favorite responsibilities as a teacher at the YES Prep West charter school in Houston was the requirement to take small groups of students on field trips of my choice twice each year.
I fondly remember driving Ivan, Javier, Citlaly, Mercy and Frances to one of Houston's most famous chocolate shops, The Chocolate Bar, where they indulged in gigantic pieces of chocolate cake and foot-long chocolate bars. These trips allowed me to expose my students to a piece of their home city that they had never experienced, and allowed them to show me a piece of themselves that I had never seen. The outings fueled my dedication to them.
Ninety-five percent of the students in the 10-school YES Prep system are Hispanic or African-American. Eighty percent are economically disadvantaged. And yet last month, YES Prep won the first-ever Broad Prize for public charter schools with the best academic performance.
I was not surprised. I was fortunate to have launched my career in education as a founding teacher at YES Prep West, then a brand-new school in the YES chain. (That's me and my class in the photo.) Here are some of the ways its system is different from traditional public schools – and, in my view, more successful.
Choosing the right people. YES has perfected the art of choosing the right people to put in their classrooms. In part because of the system's reputation for success, thousands of applicants apply each year for a small number of teaching positions.
Applicants are weeded out by phone interviews with instructional leaders from various campuses, and by a sample lesson they teach to actual YES Prep students. School directors often invite the students to weigh in with their impression of a potential teacher, too. By the end of the application process, school leaders are left with high-caliber, hard-working, mission-driven people. YES teachers are committed to working incredibly long hours (usually 12-hour days without a true lunch break), answering cell phones in the evening to help students with homework, teaching Saturday school at least once a month and even conducting home visits for incoming students.
Continuous improvement. YES is dedicated to continuous improvement on all levels that is based on high expectations, clear goals and a strategic plan. When visitors walk into any of the classrooms at YES Prep West, they first see a set of goals hanging on the wall that showcases what the teacher is working toward achieving with his or her students in that particular subject area. Teachers are required to create goals for student achievement based on historical student data within the first few weeks of schools. They must also determine how they will measure progress toward that goal.
The students know the big goals, too. I remember referring to my goals daily and connecting my lessons to the goal, in order to ensure that my students understood that the day's objective mattered and connected to a larger purpose. The pressure was on to ensure that any student could discuss that big goal with any visitor in my classroom – and they could!
Every student and every teacher knew where they were headed and the teacher had the flexibility to determine how he or she would get there. YES teachers are the captains of their own classrooms. The autonomy they get fuels their desire to take ownership of their students' learning and their own continuous improvement .
Building relationships. During my first day of teacher training at YES, I remember an instructor flashing a PowerPoint slide that gave a simple formula: "Relationships + Rigor = Success." In my two years working as a YES teacher, I lived that formula.
School directors care about the relationship between students, parents and teachers and begin to foster it before the students set foot on campus. After each student is accepted as an incoming sixth-grader, a YES teacher makes a home visit to the student's home in order to bring the student, parents and teacher to the table. I led more than 20 of these meetings each year and I can attest that it is a powerful experience for all parties.
The meeting consisted of the student reading a list of what their responsibilities will be as a YES Prep student, followed by eye contact with their parent and the teacher that signaled they were ready to make the commitment. They ended each statement with a nod of the head and an emphatic "yes." I listened as the parents committed to each responsibility on their list, and the students and parents listened as I read my responsibilities as a teacher. The meetings were a living reminder of what it takes to educate a child and that it cannot be done well unless each person does his or her part. We ended the meeting with the signing of the commitment form.
I am confident that if more schools adopted the beliefs and practices of the YES Prep system, the achievement gap would be much smaller than it is. It's a model for how increased accountability for all parties – teachers, students, parents and school leadership – leads to student gains.