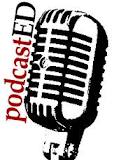 Students at six high-poverty schools in Memphis returned to class this month as the focus of an education reform project that's worthy of national attention. The schools are the first cluster in the "Achievement School District," a Race To The Top-fueled vision headed by Chris Barbic, founder of the acclaimed YES Prep charter schools in Houston.
The district's near-term goal – lifting schools in the bottom 5 percent statewide to the top 25 percent within five years – is as ambitious as YES Prep's target of getting every graduate into a four-year college. Its big-picture goal is even more so: Showing the world that lessons learned from the highest-performing charter schools can turn around the lowest-performing traditional schools.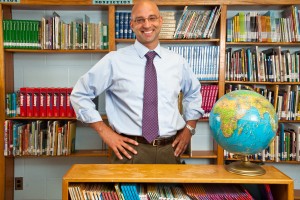 Barbic calls it Charter School 3.0.
"There's an opportunity here to say, look, we're not creating the charter school that's going to be across the street from the public school and slowly bleed it to death. What we're saying is, this is the neighborhood school," Barbic said in the redefinED podcast below (the phone interview was conducted during the first week of school). "To me this is Charter School Version 3.0. – which is, you don't get to pick the kids; the kids don't get to pick you. If we really believe this works, we're going to phase you in and you're now the neighborhood school. And you got to work with all the kids … whatever kids show up with, you have to serve those kids."
"If we can pull that off," Barbic continued, "it's going to make a huge statement that will hopefully accelerate things like this in your backyard and other places around the country."
Schools like YES Prep and KIPP share many characteristics – high expectations, high-energy teachers, longer school days, more flexibility at the school and classroom level. And yet, despite a solid body of evidence that they're making a big difference for low-income kids, they remain fairly rare. Barbic said that's in part because it's only been in the past three to five years that they've learned to replicate more rapidly. But now, folks inside traditional school systems are beginning to appreciate the benefits.
"You're seeing things in Denver and things in Houston where there's efforts being made by the district to try and take the practices of the best charters, the best charter organizations, and try to apply them in a larger system," he said. "And I think what's happening in New Orleans with the Recovery School District, what we're hopefully going to be able to achieve here, is an opportunity to say, 'Look, this works. And it works at scale, in a neighborhood school environment.' "
On a related note, Barbic talks about ASD's parent outreach efforts – which are extraordinary compared to traditional public schools. When teachers showed up for school in early July, buses took them to the communities where their students live. "We hit all the apartment complexes. We banged on doors," he said. "We met (the parents) and we invited them to come out to a community picnic that we were having later that week."
The response: "Cautious optimism."
"They've met us halfway," Barbic said. "Now it's on us to perform and get some results."
Podcast: Play in new window | Download