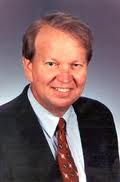 Former Florida House Speaker Jon Mills (pictured here) will now get his day in court, representing a group that has sued the state over both the funding and quality of public education. But the state Supreme Court's decision on Tuesday to let the suit move forward also invites a more enticing legal debate: Does the constitutional requirement of "a uniform, efficient, safe, secure, and high quality system of free public schools" mean that every school must look the same?
That question may sound facetious, but unfortunately has judicial grounding. In 2006, the state high court invalidated Opportunity Scholarships by rejecting "separate private systems parallel to and in competition with the free public schools." And the court didn't stop there. It went further, arguing that "uniformity" calls for consistency in school accreditation, teacher certification and education qualifications, background screening for employees, academic standards, and curriculum in reading and history.
The question of school variety and choice might not sound like fodder for a case that's primarily about money, but give Mills credit for being open to all interpretations of high quality. "The mission," he said when the case was first filed in 2009, "is for students to have a good educational opportunity and to succeed, and it seems to me we need more options and not less."
That is clearly the direction in which Florida is moving.
Last year, one of every 15 students attended a charter school, one of 11 were in a magnet or choice school. More than 145,000 four-year-olds chose a private pre-kindergarten and 64,000 low-income or disabled students went to private schools. This a trend that is produced by parents who are choosing something other than their assigned school, and they are not likely to give up these options without a fight.
That's why renewed clarity for the word "uniform" would serve many valuable education objectives. Until the 2006 Bush v. Holmes decision, the meaning had been clear. It was intended to assure that students in poorer counties received the same resources as students in wealthier counties, which itself is one reason the state adopted its current funding formula in 1973. But the Holmes decision has led judges in a different direction, with an appellate court striking down a law allowing the state to authorize charter schools because that "permits and encourages the creation of a parallel system of free education escaping the operation and control of local elected school boards."
This kind of reasoning casts a constitutional cloud over any number of widely embraced educational options, and runs directly counter to public education's desire to address the different ways in which different children learn. The Mills suit itself is fraught with legal peril, as judges seldom make for good school superintendents. But if it is to proceed, then it at least can help clear up the ground rules for parental choice. Any high quality education system must allow parents to make choices that best suit their children.