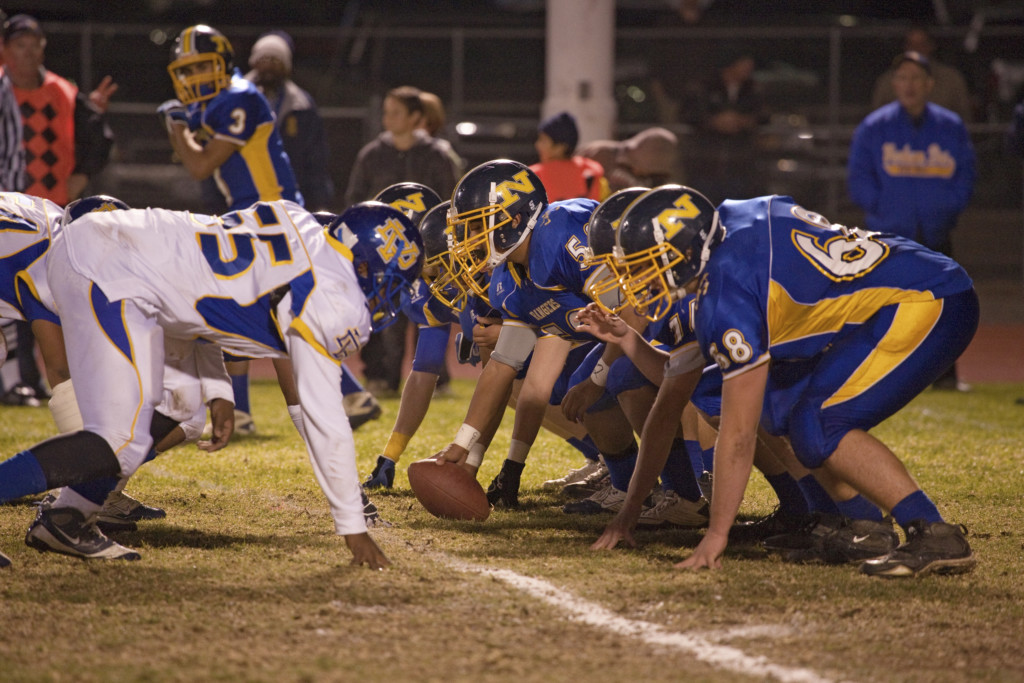 I was wrong.
For 15 years I have dedicated myself to empowering low-income families to choose the best school for their kids. I was the strongest advocate for parental choice you would ever meet.
But I was wrong.
For almost two decades I swatted away false arguments from choice opponents. "There's no evidence students do well in choice programs."  No, the consensus of studies show they do. "Creams the best low-income students away from public schools." Sorry, studies show just the opposite.
But the scales have now fallen from my eyes. I have to leave the movement. Why?
I just learned that vouchers will mean the end of high school football. Yes, that's right – giving low-income parents choices will mean the end of that great American tradition – and I just can't tolerate that.
You see, high school football used to be the most important thing in my life. When I was 15 and my father told me our family was moving from Iowa to Florida, my only question was, "Does the high school have a good quarterback"? When I was 17, the only thing I wanted for my birthday was a case of Gatorade (three practices a day, in full pads, in the summer in South Florida). Some of my fondest memories are of taking the field for the Fort Lauderdale High School Flying L's. Yes, that was our team name.
Given this background, I hope my fellow choice advocates will understand my abdication.
A group called Save Texas Football has just come out with a video explaining how choice will kill high school football in Texas. As I watched it, I was so impressed by the quality of the message and the production, I said to myself, "There's no way a grassroots, amateur group did this." Sure enough, the group behind the video is Progress Texas, a 501C4 advocacy group that is run by veterans of Texas Democratic politics. C4s don't have to reveal their donors, but I'll buy you a hot dog at this Friday's game if the major funder of this group isn't the Texas teachers union.
Watch the video. It's as good as you will see in any campaign – not just a local one, but any presidential campaign.
I have to tip my hat to choice opponents. As ridiculous as this argument is, it will be effective, especially in Texas. High school football is so close to a religion in this state, the ACLU should file suit. As the Texas Legislature gears up to consider parental choice measures next year, this message will peel off rural Republicans faster than a split end on a fly pattern.
The irony here:  there has recently been some well-deserved controversy about the football tail wagging the educational dog in Texas. The city of Allen just spent $60 million on a high school football stadium. Think about that as you watch the video.
I understand well how football can help prepare students for life. But not every student is a football player, or even an athlete. That's where the logic of the video breaks down. Every student is unique. Some, like me, will thrive at their assigned, large, urban public high school. Some will not. I had friends on the football team who dropped out. They would have thrived in a different environment – maybe a charter school, maybe even a faith-based school. Low-income and working-class parents need to be empowered to choose the best school for their children – regardless of who runs it.
Giving parents choices won't hurt public schools; it will make them better. Florida is the best proof of this theory. For a decade we have had more parental choice than any other state, and our public schools have improved dramatically. I am proud to say that after some rough years, Fort Lauderdale High has become an acclaimed magnet school, with a college prep, pre-law curriculum. Students aren't assigned to the school; parents must choose it based on its merits. With a 70 percent minority student population, in 2012 my alma mater was one of only three schools in the nation to win the prestigious Gaston Caperton Inspiration Award, given by the College Board for academic excellence. The Washington Post recently ranked it one of the top 100 high schools in the country. If I went there now, I'd join the debate team, which is one of the best in nation.
I'm also happy to report that every Friday night in the fall, the Flying L's still take to the football field under the stadium lights.