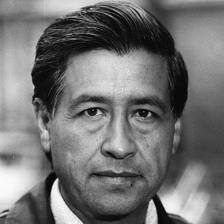 by Gloria Romero
Between fundraisers, President Obama touched down in La Paz, Calif., recently to dedicate the home of Cesar Chavez, the late founder and leader of the United Farmworkers of America, as a historic monument.
Even I – an Obama supporter – recognized the obvious political timing of this event and the reaching out for Latino votes.
But I applaud the dedication, knowing that millions of Americans will visit the new historic site and learn not only about Cesar Chavez, but that California is home to one-third of the nation's migrant schoolchildren.
But we need more than just naming monuments. Indeed, we have a habit of naming schools after civil rights legends. But should a school that bears such a name also be among our state's chronically lowest-performing schools?
Last May, the Navy launched a new cargo ship, the USNS Cesar Chavez. What reaction would there be if that ship had sunk on its maiden voyage? Would we tolerate the drowning of its crew members? Surely, there would be an immediate call for a commission to "get to the roots" of this tragedy.
Yet, we allow schools named after heroic leaders to sink, year after year. Our students "drown" in chronically underperforming schools. Where are the inquiries?
This question is particularly relevant as we await release of California's Department of Education's List of 1,000 chronically underperforming schools.
This compilation is based on a law I wrote that mandated giving parents access to these "watch lists," which previously were compiled by bureaucrats and then just left on a shelf in Sacramento. The idea behind the law was to spotlight underperforming schools, to begin their transformation with parental knowledge and participation.
There are some 35 California schools named after Cesar Chavez. Almost all are identified as "Program Improvement" (PI) schools – which is a bureaucratic label meaning "failing." Tens of thousands of students are "drowning" in these chronically underperforming schools. No whistles are blown. We just step back and watch them sink; and we also seem to blame the students for the educational equivalent of not knowing how to swim.
One school on this list – and named for Cesar Chavez – is located in Santa Ana, not too far from the school involved in the historic Mendez et al. v. Westminster 1946 federal court case that challenged racial segregation in California. This landmark case became the precursor to Brown vs. Board of Education, the 1954 Supreme Court decision barring racial segregation in schools.
Our public education system was forever changed with that decision. Now, a "Chavez" school in the same county as this historic site languishes on a "watch list" year after year.
In Northern California's Hayward Unified, Cesar Chavez Middle School has been on PI for more than 10 years.
In the Central Valley, Parlier's Cesar Chavez Elementary – not far from the newly dedicated Chavez national monument – first went on the watch list in 1998. Fourteen years; that's longer than the entire elementary and secondary education shelf life of students in these schools.
As this year's annual list is released, we should make it a priority to turn around chronically failing schools. No school should be left to fail year after year – especially not one named for a hero.
P.S.: There is a school in South Los Angeles that's named for Barack Obama; it also languishes on that "watch list." One of President Obama's recent fundraisers was held within blocks of it.
This column first appeared in the Orange County Register. Image of Cesar Chavez from biography.com