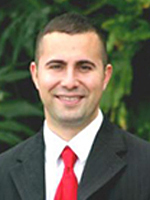 School choice Democrat has edge in senate race. State Rep. Darren Soto, D-Orlando, who supports vouchers and tax credit scholarships, appears poised to capture a state senate seat, reports the Sunshine State News.
DOE ends contract. From the Associated Press: "Florida is terminating a $20 million contract to build a website intended to help students, parents and teachers master new academic standards."
Rick Scott ed plan called "timid." The Daily Caller quotes Joy Pullman, managing editor of School Reform News: "Gov. Scott has released a comparatively tame education agenda, which reflects the vitriolic backlash he's faced from the education establishment, and possibly a bit of "reform exhaustion" in a state that has made continual, serious education changes across the past 15 years."
More no on Amendment 8. Hernando Today publishes a Florida Voices op-ed that says Amendment 8 is bad and really about vouchers.
Fate of double-F charter. The Board of Education will decide next week if the Sweetwater Branch Academic Elementary School in Gainesville can stay open, the Gainesville Sun reports.