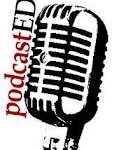 Vouchers and tax credit scholarships are in line with Democratic Party support for social justice and equal opportunity, says Florida state Rep. John Patrick Julien, D-North Miami. And yet, he says, Democratic lawmakers in Florida who support those options risk getting "whipped" by party leaders who don't.
He says he's a perfect example.
He lost the August primary by 13 votes after the party establishment lined up behind his opponent, Rep. Barbara Watson, D-Miami Gardens. Julien, who strongly backs expanded school choice, challenged the outcome, alleging some absentee ballots were obtained fraudulently. But last week a Tallahassee judge dismissed the suit.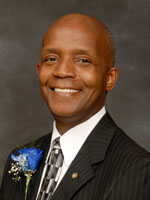 Democratic lawmakers who "care about educating the children, especially the poor children, they would want to support (vouchers and tax credit scholarships)," Julien told redefinED in the podcast interview attached below. "But they would get whipped out of it. … A lot of these folks, I guarantee you, if they try to push back, they're going to be told, 'Um, go talk to John Patrick Julien down there in Miami. And ask him how those votes worked out for him.' "
Julien isn't leaving quietly. He told Sunshine State News his family didn't flee a dictatorship in Haiti so he could "be a slave" to Democratic Party leadership. He used similar language with redefinED: "If you want to sit down with me and treat me as a human being, and help me understand why my vote is wrong, I welcome it," he said. "But what I don't welcome are people that want to put the chains back around my ankles and my arms, and pull me in the direction that they want."
Democratic opposition to vouchers and tax credit scholarships, Julien suggested, doesn't mesh with party values. "Democrats say that they want to educate people. Democrats say that they fight for the poor. Democrats say that their entire mantra is to be the voice for the voiceless. Democrats say that they are there for the sole purpose of fighting for the people," he said. "What better fight is there than to fight to educate a poor child?"
The row in South Florida runs counter to long-term trend lines. Support for school choice among Florida lawmakers has grown over the past decade; in 2010, nearly half of them voted for a major expansion of the tax-credit program. Last spring, though, Democratic support dropped to about a third for a much more modest expansion. In the podcast, Julien offers one possible reason why.
Julien also suggests the Democratic Party should have a "big tent" on school choice. But as long as teachers unions remain a top financial contributor, he said, it's not going to happen. "If you look at who my primary opposition was in this election cycle," he said, "it was the teachers union."
Podcast: Play in new window | Download