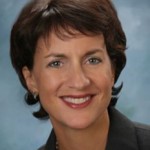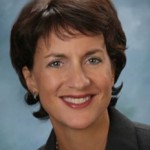 Even with more than 40 states authorizing charter schools now, the process is still an experiment of sorts – and one that some advocates say has a dramatic impact on a school's success.
Look what happens when a charter school seems to fail, said Jeanne Allen, president of The Center for Education Reform.
Critics sound the alarm and lawmakers rush in to "meddle'' with charter school design and accountability, Allen said this week during a panel discussion at the Excellence In Action National Summit in Washington, D.C. Pretty soon, the school that's supposed to operate without being bogged down in red tape like a traditional school ends up looking a lot like that school, Allen said.
Charter schools need more time to be innovative, she said.
They also need better accountability measurements and more funding if they are going to be successful, panel members said.
Their comments came a day before the National Association of Charter School Authorizers announced a campaign to set tougher standards for charter schools.
According to the association, about 900 to 1,300 charter schools nationwide are among the lowest 15 percent of academic performers in their states, judging by standardized test scores in reading and math.
State authorizers need to be able to shut down those schools, the group says. Instead, many states allow the schools to remain open if they are making reasonable progress. Also, laws vary and are vague.
It was a topic touched upon during the summit panel that featured Jim Shelton, assistant deputy secretary for innovation and improvement at the U.S. Department of Education; Nina Rees, the new president and chief executive officer of the National Alliance for Public Charter Schools; and Republican Rep. Todd Huston of Indiana.
"Very few schools are closed down for academic performance,'' noted Shelton. "Most are due to financial [problems].''
But Allen argued plenty of charter schools have been shuttered – about 750 in the past eight years.
Rees said about 150 charter schools have closed this year, though there is not enough information about why.
Panel members also said they want to see a national discussion about charter school funding.
Part of the attraction to charter schools is they are supposed to be more innovative and less costly, Huston said. So what happens is charter schools end up with fewer dollars – and then lawmakers say, "Now go and succeed,' '' he said.
Charter schools operate with less funding per student than a traditional school does, said Rees. She calculated charters receive 81 cents on the dollar nationally, and about 72 cents on the dollar in urban areas.
Allen called the amount "alarming.''
"Money matters,'' she said. "Why do we have to apologize? It's a problem.''
Said Huston: "It really is a testament to the great schools that they succeeded in this environment.''