Common Core: There is general acceptance among teachers, teachers unions and politicians in Florida that Common Core is a good thing, but questions remain about testing and funding, the Associated Press reports.
Next big step. President Obama can build on Common Core by creating another Race to the Top competition, inviting teachers to create top-notch, MOOC-like courses that can be viewed by students anywhere, write David Colburn and Brian Dassler in this op-ed for the Tampa Bay Times.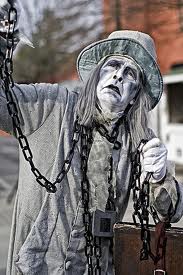 Ed reform Christmas Carol. Have we forgotten the Ghost of Education Past? From EdFly Blog: "For some, this brings nostalgia for the days when teachers and schools set their own standards. Forgotten is that while this system worked well for the children of affluent parents who lived near the best schools, it failed a growing number of kids not born into such fortunate circumstances."
Private school security. The Palm Beach Post looks at the response from private schools in the wake of Newtown. The Post also looked at how charter schools in Palm Beach County responded.
Rookies. A year in the life of a first-year teacher. Second in a series. Fort Myers News Press.
Transfers. A Collier County teacher fights an involuntary transfer. Naples Daily News.
More school grades. The grading formula is in flux. School Zone.
Is the FCAT required or not? StateImpact Florida.