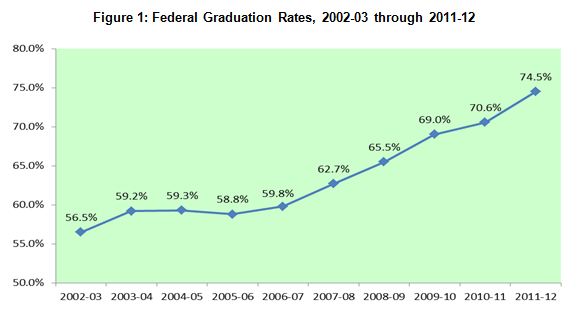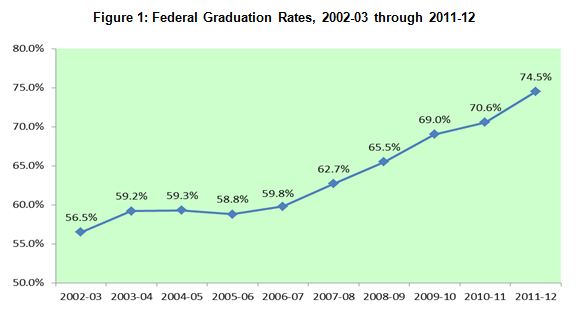 Grad rates rising: Florida's grad rate jumped nearly 4 percentage points in 2012, to 74.5 percent, the biggest one-year jump since 2003, the Orlando Sentinel reports. Full DOE report for districts and individual schools here. The DOE press release announcing the news was sent out at 5:42 p.m. Friday and that, unfortunately, may have limited coverage. Coverage from Gradebook here and here. Sherman Dorn's take here.
College remediation rates still too high. StateImpact Florida, first in a series.
That charter school again. NorthStar High School, the same failing Orange County charter school that gave its principal more than $500,000 as it was closing its doors, also paid her husband more than $460,000 over a five-year period, the Orlando Sentinel reports.
Praise for Florida's reforms. And bipartisanship. Julia Johnson, a former state Board of Education member, writes on both in USA Today.
Zoning woes in Palm Beach. One parent upset about proposed boundary changes for a popular elementary schools tells the Palm Beach Post: "We moved specifically to put our daughter into a better school." A school board member who represents the school, meanwhile, says dozens of parents are "faking" their addresses so their children can attend.