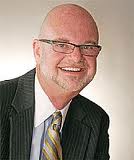 Not the best fit. Andy Ford, president of the Florida teachers union, says in this Q&A with the Orlando Sentinel that Tony Bennett is "the best fit for the Jeb Bush power structure, but not the best choice for Florida's students, parents and school employees." Board of Education member Kathleen Shanahan cites the PIRLS results in responding to a critical editorial about Bennett in the Tampa Bay Times.
Conflicts of interest? Three Board of Education members contributed to Tony Bennett's campaign in Indiana. Gradebook.
Rick Scott is right to require students with vouchers and tax credit scholarships to take the same standardized tests as their public school peers, writes Adam Emerson at Choice Words.
In the wake of Newtown. Security beefed up at Florida schools: Tampa Bay Times, South Florida Sun Sentinel, Palm Beach Post, Lakeland Ledger. Beneath the surface, emotional scars, reports the Miami Herald. State Rep. Dennis Baxley, R-Ocala, and the author of the "stand your ground" law, says schools would be safer if teachers and principals could bring guns, reports the Sarasota Herald Tribune. More from Orlando Sentinel, Fort Myers News Press, Naples Daily News, Florida Today.
Remediation series. StateImpact Florida.