Financial irregularities. Eighty-five percent of district schools in Palm Beach County show financial irregularities, an audit finds, with some cases involving "thousands of missing dollars, spotty tracking of fundraising cash and outstanding deficits in school funds," reports the South Florida Sun Sentinel.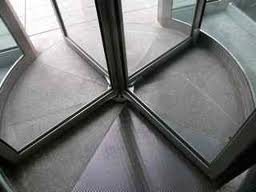 Teacher turnover. The Pasco district knows it must find ways to slow the revolving door in high-needs schools. Tampa Bay Times.
Inconvenient truths. Florida Voices columnist Rick Outzen says it's an "inconvenient truth" that Florida's grad rates are so low. (It's also an inconvenient truth, not mentioned in the column, that they're among the fastest-rising in the country.)
Construction money. Supporters of traditional public schools say charter school funding is leaving them in a bigger bind, reports the St. Augustine Record. Says Colleen Wood with 50th No More (and Save Duval Schools): "It seems to be the idea that parental choice is the guiding principal (for charter schools) as opposed to (students getting) the best education possible."
Rubio and tax credit scholarships. Florida offers a model for a federal program proposed by U.S. Sen. Marco Rubio, writes the Choice Words blog. (Step Up For Students, which co-hosts this blog, administers the Florida program.)
Evals. The ones for administrators came out last week, too. StateImpact Florida. But there's a disconnect between the new evals and school grades, writes Naples Daily News columnist Brett Batten.
Early learning funding formula. Gov. Rick Scott says the state won't change it this year, drawing praise from early learning coalitions, reports Gradebook.
Stuck in the '70s. In an editorial about the three finalists for ed commish, the Tampa Bay Times likens the DOE to "an old pinball machine" and asks: "At what point does the privatization of the public school system go too far? And what will you do move the focus off of vouchers and back to the heart of Florida's future – its traditional public schools?" Orlando Sentinel columnist Beth Kassab says go with Tony Bennett.