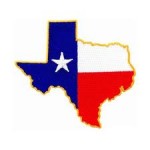 Texas: State lawmakers propose an ambitious school choice expansion plan that includes a tax credit scholarship for low-income students and the lifting of a cap on charter schools (Dallas Morning News). More from the Austin American Statesman and San Antonio Express-News.
Tennessee: A key state lawmaker, House Speaker Beth Harwell, says the legislature will consider a statewide charter school authorizer (The Tennessean). Area businesses help push growth of charters in the Nashville area (The Tennessean). Gov. Bill Haslam gives mixed signals on the possibility of voucher legislation next year (Knoxville News-Sentinel). More from the Memphis Commercial Appeal.
Louisiana: The Recovery School District in New Orleans is moving towards an all-charter system (New Orleans Times Picayune). The latest enrollment counts show families who accepted vouchers are sticking with their schools (Alexandria Town Talk).
North Carolina: Charlotte-Mecklenburg schools superintendent Heath Morrison calls private, charter and traditional public school leaders together to discuss the possibility of partnerships (Charlotte Observer).
Indiana: A new study finds the state's charter schools are among the best in the nation when compared to their traditional public school counterparts (Indianapolis Star). But the poor performance of many charters under one authorizer, Ball State University, drags down the overall results (Indianapolis Star).
Illinois: Members of the Chicago teachers union march to protest a wealthy charter school supporter and ally of Mayor Rahm Emanuel (Chicago Sun Times).
Ohio: Federal education officials are investigating whether charter schools in Ohio and three other states – Texas, Pennsylvania and Wisconsin – are discriminating against students with disabilities (StateImpact Ohio).
Wisconsin: Possible expansion of vouchers, extra pay for low-performing schools with improvement plans, and more education funding are all on tap for the next legislative session, Gov. Scott Walker says (Milwaukee Journal Sentinel).
Georgia: A judge rules that the Atlanta school district must stop withholding money from the city's charter schools to help pay for the district's pension program (Atlanta Journal Constitution).