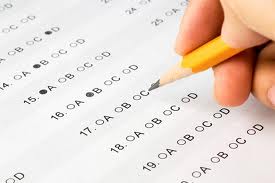 Florida: Incoming Florida Education Commissioner Tony Bennett talks about the idea of voucher students being required to take the same standardized tests as their public school peers (Tampa Bay Times' Gradebook blog).
Texas: Lt. Gov. David Dewhurst sees expanded school choice as part of a legislative agenda that aims to make Texas the most conservative state in the country (Associated Press). The pending fight over vouchers highlights a difference over the best way to fund schools (Dallas Morning News).
Tennessee: A possible school voucher program will be a top issue for Gov. Bill  Haslam and state lawmakers next year (The Tennessean).
New Hampshire: The state's new tax credit scholarship program will again be the subject of debate – and potential legislative action – next year (New Hampshire Public Radio.)
Indiana: The state's school districts turned to marketing efforts in 2012 to compete with private school vouchers (Evansville Courier & Press). Charter school administrators say they have the flexibility to quickly respond to make improvements (Evansville Courier & Press).
Massachusetts: A new Pioneer Institute report opens a debate over the value of school choice options, specifically tax credit scholarships and education savings accounts, for Jewish day schools (Masslive.com)
Louisiana: Education reform,including creation of a statewide voucher program, ranks as one of the year's biggest stories (Houma Comet). Gov. Bobby Jindal's education reforms have reliable backing from the state education board, including its elected members (Baton Rouge Advocate).
Ohio: A long-troubled charter school moves again (Cincinnati Inquirer).
Washington D.C.: Fewer than half of the city's charter schools employ nurses (Associated Press).
Pennsylvania: Charter schools aren't just small, independent operations any more (Pittsburg Post Gazette). The western part of the state is seeing a rapid increase in charter school enrollment (Trib Live).
Delaware: Three charter schools delay opening next year, citing start-up costs and problems securing locations (Delaware Online).