Two candidates for Florida's education commissioner are former public schoolteachers who worked their way through the ranks to become education leaders. The third is an attorney with experience in education policy and research, who worked for various government and nonprofit agencies devoted to education reform.
All three met with the Florida Board of Education on Tuesday to answer questions and explain why they are the best choice to oversee Florida's educational system.
Board members expect to name a new commissioner Wednesday morning. Here are highlights from the interviews and applications:
Charles Hokanson Jr. is a Harvard-trained attorney who served as counsel to the chairman of the U.S. House Committee on Education and the Workforce. He wrote legislation with a focus on special education, early childhood programs and civil rights law, among other areas.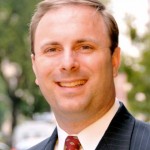 He later served as chief of staff and counsel to the U.S. Department of Education and as deputy assistant secretary for the Office of Elementary and Secondary Education. Hokanson, who heads Hokanson Consulting Group in Arlington, Va., is also a former president of the Alliance for School Choice.
Hokanson told the board that among his first priorities as commissioner would be to hire a strong chief of staff. That way, Hokanson could travel across the state to reach out to stakeholders, including teachers, parents and superintendents.
He said he would also take time to get to know department personnel, discover strengths and weaknesses in the system, and build trust.
"I would be a commissioner who would start walking the halls,'' Hokanson said.
He downplayed his lack of school leadership experience, saying he comes from a family of educators. "I'm not a teacher, but I love working in education reform because of the ability to change students' lives," Hokanson said.
What does he see for the future in classrooms? "We are going to need to continually address online opportunities,'' Hokanson said, including blended learning.
In his application, Hokanson highlights his background in strategic planning, along with expertise in federal and state law and a suite of education policies. Having been inside the "belly of the beast,'' Hokanson said he is poised to continue reforms that have made Florida a national leader.
Tony Bennett is the outgoing superintendent of public instruction for Indiana schools and widely regarded as a shoo-in for the post. He is a former science teacher, principal, district superintendent and basketball coach who once served as chairman of the Indiana Board of Education.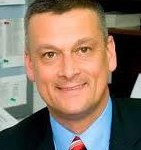 As Indiana's schools chief, Bennett pointed to successes in increasing statewide graduation rates and test scores; the shaping of programs that led to vouchers and teacher merit pay; and creating a statewide grading system similar to Florida's.
He did it, he told the board, by bringing stakeholders – school leaders, teachers and parents – to the table. "Our job shouldn't be to tell people what to do,'' Bennett said. "Our job in the department is to clear out the underbrush, set expectations and make them accountable.''
He sees the classroom of the future as one without thick textbooks, and said in a digital age it is wrong to bind districts and teachers to textbook adoptions. He thinks states must begin to tie their fiscal policies to education goals.
"The most important thing to see is that reform is never finished,'' he said.
In his application, Bennett wrote "… I have been committed to setting high expectations and holding everyone accountable – students, educators, administrators and me. It's why I keep a scoreboard in my office, and it's why I get up every day thinking about how to improve educational opportunities and outcomes for all students.''
Randy Dunn began his education career as an elementary and reading teacher in Illinois. He eventually became a superintendent of schools before accepting a teaching post at the University of Memphis in Tennessee and, later, at Southern Illinois University.
He went on to work for the state department of education, serving as Illinois' schools superintendent, overseeing 2.1 million students, 166,000 educators and a $6 billion budget. Dunn now presides over Murray State University's five campuses in Kentucky.
Dunn told the board his strength is in implementing reforms, "untangling these implementation knots to ensure fidelity and adherence to reforms.''
We know where we need to go in Florida, he said. The challenge is getting stakeholders on the same path. "If we don't figure out how to make progress on the things we have that are working well, we'll lose credibility, we'll lose buy-in," Dunn said. "There has to be this partnering.''
Like the other candidates, Dunn sees the future of education as a "splintering'' of options. "Ultimately, we're going to see a wide variety of providers'' and a massive explosion of online programs, he said. Figuring out how to properly assess those options will be the challenge.
In his application, Dunn touted his broad leadership experience, from K-12 to college. "Attention to both camps will be vital for truly achieving the seamless P-20 education system which Florida aspires to,'' he wrote.
Before the board meeting ended, a letter surfaced from a group of parent advocates calling for Gov. Rick Scott to reject all three finalists.
"We will not be silent as our state Board of Education, who serves at your pleasure, considers candidates who are a comfortable fit for them,'' wrote the group, which included representation by the Florida PTA, Fund Education Now and 5oth No More. The group urged the board to "reject these last-minute political applicants, who are not the product of a thoughtful search independent of ideology."