A bill filed in the Florida Legislature this week could give the families of disabled students quicker access to McKay Scholarships, state-funded vouchers for private schools, and likely result in an expansion of the $151 million program.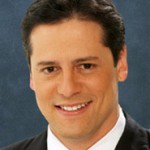 Senate Bill 172, sponsored by Sen. Miguel  Diaz de la Portilla, R-Miami, nixes the requirement that students spend the prior school year in a Florida public school before becoming eligible for the scholarship. Similar bills were proposed in 2009, but died in committee.
The idea behind the public school rule, said Miami attorney Allison Hertog, an advocate for students with special needs and their parents, was to allow school districts time to get to know students and properly evaluate what kind of services they needed.
Then districts could develop a comprehensive education plan known as an IEP or 504 – a federally mandated road map that helps set a course for learning. The better the plan, Hertog said, the better the services and, ultimately, the more money families receive.
So why remove the requirement?
"When students struggle, the goal is to try to get them into the most successful environment as quickly as possible,'' said Steve Hicks, president of the Coalition of McKay Scholarship Schools, which represents private schools that accept the scholarship dollars.
Families don't necessarily want to wait a year before they can move their child into a better setting – and they shouldn't have to, Hicks said.
"Kids, if they feel like they're going to fail, they will shut down,'' he said. "Trying to get them going again is very difficult. Our goal is to expand the program to allow parents to access immediately all the services available, whether it's public or private school, tax credit scholarships, or whatever.''
Hicks said he wants more information about the bill, which he found a little confusing, but he supports furthering those goals. Diaz de la Portilla could not be reached immediately for comment.
According to the state Department of Education, there were 24,194 McKay scholarship students in 1,086 private schools in the 2011-12 school year. The average scholarship amount was $6,849. The total spent was $151,337,508.
Hertog, who founded Florida School Partners, a private law firm that helps parents access the right placement – public or private – for their special needs children, likes the intent of the bill.
As it is written, the legislation would most likely result in more parents using McKay vouchers, she said. It might even encourage some families whose children attend private schools to undergo an evaluation to ensure all their needs are met, and who knows where that might lead?
"Once they saw what public schools had to offer, they might decide to go there,'' said Hertog, who also serves on the board of Step Up For Students, the nonprofit that administers tax-credit scholarships in Florida and co-hosts this blog.
Still, Hertog has some concerns.
Even if the requirement to attend a public school is removed, districts still are mandated to evaluate every student – whether in public or private school, she said. That may result in some tension between parents and school districts.
"Parents will start showing up at the district's door step saying, 'My kid is in a private school, but we need an evaluation so we can get a McKay Scholarship,' '' Hertog said. "So what motivation does the district have?"
Fewer dollars and less time to really get to know the students' strengths and weaknesses might result in bare-bones education plans that only net the minimum scholarship. Some parents will say, " 'I don't care, I just want my $5,000, $6,000,' " Hertog said. "But some kids are entitled to more and they need more."