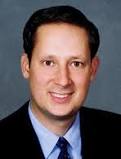 Florida private schools would get safety alerts just like public schools under a bill filed this week.
SB 284, sponsored by Sen. Joe Negron, R-Palm City, would require police departments and other emergency response agencies to notify private schools about fires, bomb threats and other major incidents just like they do now with public schools. Only private schools that opt into a school district's emergency notification policy would be affected.
Similar bills fell short of passage in recent years, but school safety is shaping up to be a bigger issue in the Florida Legislature this year in the wake of last month's shooting tragedy in Newtown, Conn.
So far, there is no House companion bill. More details, background and context from James Herzog with the Florida Catholic Conference here.