Count newly-elected Florida Rep. Manny Diaz, Jr. among a number of state lawmakers who are public school district employees. But Diaz, an assistant principal in the Miami-Dade public school district, isn't just a cheerleader for traditional public schools.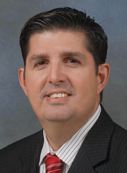 He's also a huge – and very vocal – advocate for school choice.
"We have an evolving student body – different than what it was five years ago,'' Diaz, a Republican who represents his hometown of Hialeah, said during a recent telephone interview with redefinED. "I do believe we have to look at all the options.''
Diaz has been appointed to the House Education Committee, as well as the K-12 and Choice & Innovation subcommittees. Among his goals there: to help guide fellow lawmakers and education leaders toward reform that is "student-centered and parent-centered.''
To that end, Diaz said he fully supports district programs, such as magnet schools; high-quality charter schools; and other nontraditional options, such as tax credit scholarships.
"I think the competition makes our educational choices better,'' he said. And better can only be defined by results. "I'm big on the accountability side,'' Diaz said. "It's a matter of having the political courage to move forward, to take measures already in the law.''
If a district school isn't helping students succeed academically, bring in interventions, he said. If a charter school isn't operating ethically, shut it down.
Diaz also responded to recent news reports in which Gov. Rick Scott called for private schools that accept tax credit scholarships to give those students the same tests as their public school peers.
"I do believe we need to … keep an eye on them,'' Diaz said. "Private schools accepting public dollars need some accountability.''
But that doesn't mean requiring private schools to administer the FCAT, said Diaz, whose 14-year-old son attends a Catholic school. "I won't go that far.''
The law already mandates that tax credit scholarship students take a comparable standardized test, and a new law passed last year will allow some private schools to voluntarily offer state assessments. RedefinED reported last week that many Florida Catholic schools want the opportunity.
Diaz admits his views haven't always been popular with his traditional public school cohorts. "I have my differences of opinion with the districts,'' he acknowledged. But at the end of the day, "I respect their opinion. We're all in the business of educating children.''
Diaz said he's getting a new perspective on how public school districts are embracing school choice with his recent transfer from Hialeah Miami Lakes Senior High to George T. Baker Aviation School, a career and technical school in Miami that caters to adults and high school students.
Many of the adults already work in the aviation field; they come for specialized training and certifications. District high school students travel from their home school to Baker and take courses in aerospace technology, electronics and aircraft maintenance – much as they would an elective.
Like their adult counterparts, the teens also can obtain certificates issued by the National Center for Aircraft Technician Training and the Federal Aviation Administration, among others.
"It's a hybrid,'' said Diaz, a former social studies teacher and baseball coach who has taught at the elementary and middle school level. The move was in the works before Diaz made a run for the House seat, he said.
The school serves as an example of choice within the traditional public school system, he said. Magnet schools, career academies, district-run charters – they're all part of an effort to attract and keep students. "A lot of public schools are winning that battle,'' Diaz said.
But districts will have to do more to remain competitive, he said.
"We have to continue to think out of the box and be innovative,'' Diaz said. "We're not just competing with choices. We're competing with the iPad and the Xbox.''
Diaz joins a list of new lawmakers who also work for public school districts, including Mark Danish, D-Tampa, a seventh-grade science teacher at Benito Middle School, and Carl Zimmerman, D-Palm Harbor, who teaches broadcast and television at Countryside High School.
Rep. Karen Castor Dentel, D-Orlando, taught a combined second- and third-grade class at Dommerich Elementary in Maitland. She plans to take a leave of absence from her classroom duties.
Others working for traditional public schools include Sen. Bill Montford, D-Tallahassee, who heads the state superintendents association; and Sen. Dwight Bullard, D-Miami, a teacher and local union representative.